What is VOD? What Does VOD Stand for?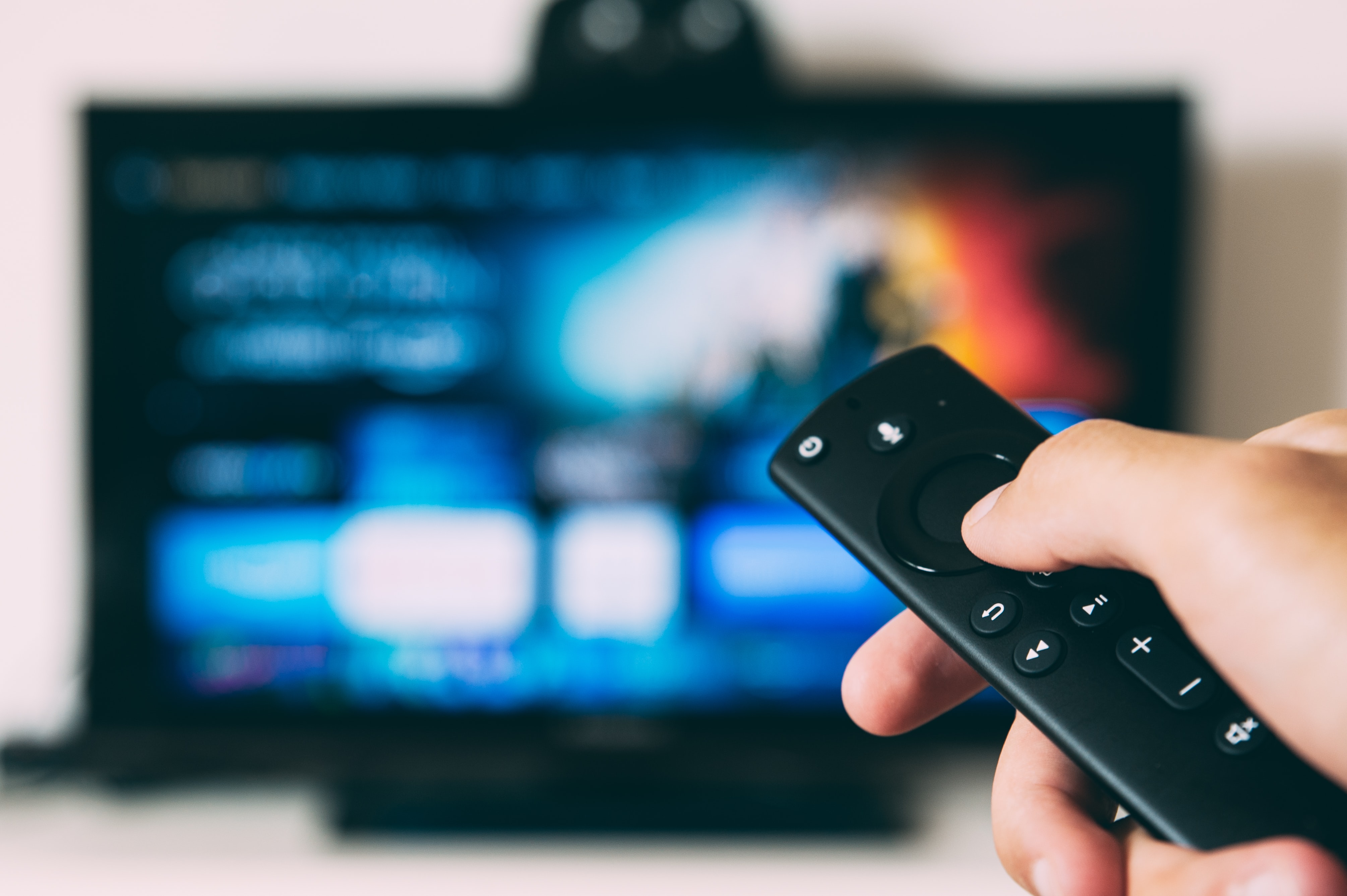 Did you know that watching videos accounts for about about 33% of online activity? With so much attention on online video, many creators are focusing on video as a medium to connect with their audiences.
Video on demand (VOD) is a common type of video content that creators are leaning into in order to grow their online presence.
This post will discuss everything creators need to know about VOD streaming. We'll review what VOD is, how to host VOD content of your own, and how to monetize it. We will also dive into some video on demand business examples.
Let's get started by discussing what VOD stands for.
Table of Contents
What Does VOD Stand for?
VOD stands for "video on demand." This is a streaming method that allows viewers to access video content on-demand.
On-demand video streaming allows viewers to watch the materials over the internet. With streaming, the video downloads while the user watches it.
Online VOD content is delivered with over-the-top (OTT) technology, which means that it is broadcasted over the internet rather than via traditional broadcast methods, such as satellite or cable.
VOD content is very valuable in many industries, especially entertainment.
Top VOD Use Cases
VOD content can be used for a variety of purposes. Some of the top use cases include:
Business: sales, marketing, corporate training, onboarding, product demos
Education: lessons, courses, tutorials, supplemental classroom materials
Health & Wellness: workout classes, guided meditations
Entertainment: concerts, sporting events, documentaries, movies, cooking tutorials, DIY tutorials
Many of these use cases also benefit from live streaming, so the VOD use case is often specific to replays of the live events.
How to Host VOD Content
There are a few ways to host VOD content. The most popular approach is with a video hosting platform. There are both free and professional-grade VOD platforms.
Free VOD platforms, such as YouTube and Dailymotion, are great for creators who are getting started in the world of online video. While these free platforms are usually easy to use, they pose some highly restrictive limitations on users.
For starters, there is no option for white-label streaming, so third-party branding and ads can take the focus off of your videos. Another downside is that most free VOD platforms, especially YouTube, have rights to anything published on their site. There are also limitations on the type of content you can publish.
Paid VOD platforms, such as Maestro, are equipped with a wide range of tools that put creators in control. They support brand customization, retention of ownership, flexible monetization, and more.
Using a professional-grade VOD platform gives you more power over your streaming workflow, which helps those who want to create a higher-quality viewing experience.
It is also worth mentioning that self-hosting is an option. This approach is highly technical, and it is not the best option for creators. It is a lot to set up and manage, so it typically requires the support of a team.
With so many powerful video hosting platforms on the market, the need for self-hosting is even rare amongst larger enterprises.
How to Monetize VOD Content
There are a few ways to monetize VOD content, including TVOD, AVOD, and SVOD. Let's take a moment to break down these video monetization methods.
Transactional Video On Demand (TVOD)
Transactional video on demand, which is typically shortened to "TVOD," requires viewers to pay for access to specific pieces of content. This is also known as "pay-per-view" (PPV).
With TVOD, viewers can rent or buy videos. The pricing and terms are completely up to the creator or network that operates the VOD service.
This monetization method originated before online streaming was popular with television service providers and networks, such as Direct TV and HBO.
Subscription Video On Demand (SVOD)
SVOD, which is short for "subscription video on demand," is a video monetization model that has grown in popularity over the past decade. It charges viewers a fee for unlimited access to a collection of VOD content.
Typically, subscriptions for a VOD service are billed on a monthly basis, but some subscriptions are weekly, quarterly, or annual. The price of your subscription will vary, but some of the largest VOD subscription services on the market are priced in the $10 to $20/month range.
SVOD monetization is very popular in entertainment, but it is commonly used in the fitness and independent education spaces, as well.
Ad-Based Video On Demand (AVOD)
Ad-based video on demand, or "AVOD" for short, is a video monetization model that uses advertisements, product placements, and other sorts of promotions. This monetization method dates back to traditional radio and TV broadcasts that used commercials to make money.
In the online creator space, you can get pretty creative with AVOD. For example, you can create deals directly with sponsors that align with your brand. You can use the products in the video so that it flows naturally.
Let's say you have an online cooking show. A brand that sells pots and pans could sponsor a video, and you can do a demo of using an item from their line. You could charge a flat rate, or you could promote the product with an affiliate link that gives you a commission on every sale.
Many creators use AVOD in conjunction with a "freemium" monetization strategy. Basically, users can access the content free of charge if they are okay with watching ads, or they can upgrade to a paid subscription to watch without ads.
Video on Demand Business Examples
There are many VOD businesses that you're likely familiar with. A few examples of businesses that use sell access to on-demand video content include Netflix, Hulu, Prime Video, Disney+, and HBO Max.
These businesses use different monetization methods. They all use subscriptions, but a couple uses a combination of methods. Hulu also uses advertisements, whereas Prime Video mixes in some pay-per-view.
It is important to point out that the video on demand businesses we're discussing here are considered VOD services, whereas the tools for hosting VOD content are considered VOD platforms. Essentially, creators use VOD platforms to create VOD services.
VOD Hosting on Maestro
Hosting, managing, and delivering on-demand video content requires the support of a powerful VOD platform. Maestro is a white-label tool for creators who are looking to monetize their VOD content.
Our platform is equipped with a unique combination of tools that puts creators in charge of their VOD workflows. Aside from white-label streaming and video monetization, Maestro supports customizable pages, interactive panels and overlays, ultra-compatibility, and powerful viewership and revenue analytics.
Our Community dashboard is another notable tool. It collects and organizes all of your viewers' contact information. With access to that data, you truly own your audience.
Maestro also supports live streaming and live-to-VOD archiving. That means that you can automatically save your live streams to your VOD collection so viewers can catch on-demand replays.
Ready to build a VOD channel that fully represents your brand? We invite you to try Maestro risk-free with our 14-day free trial. Sign up today to start streaming in no time!
Share