How to Host a Virtual Music Festival in 2023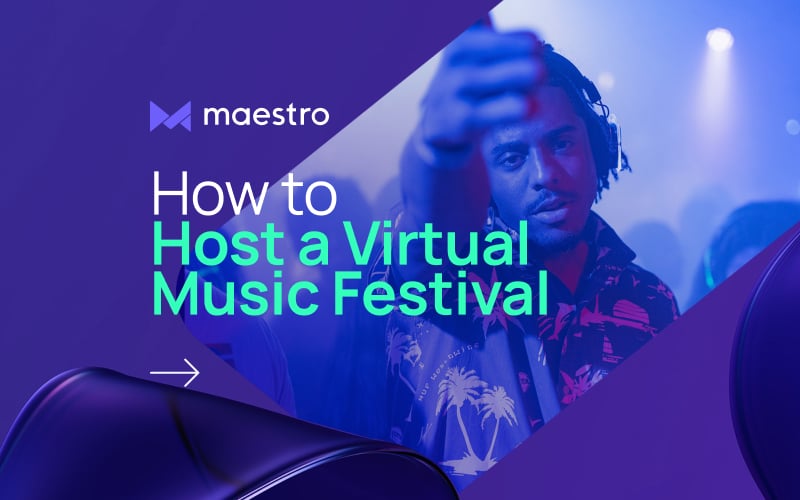 It's no surprise that we've seen a sharp rise in the number of virtual music festivals over the past few years, coinciding with the recent pandemic. During that time, music fans weren't able to attend festivals or concerts in person, so festival organizers turned to virtual events to ensure that live music shows – in an industry worth more than $20 billion – could go on.
Today, it's possible for music lovers to attend festivals in person again, but many people's habits have permanently changed. More people than ever are open to attending a virtual music festival, as long as they're interested in the lineup and get a great viewing experience.
With that said, let's break down everything you need to know about hosting a virtual music festival. We'll sta
Table of Contents
Why Host a Virtual Music Festival?
5 Steps to Host a Virtual Music Festival
Host a Virtual Music Festival on Maestro
Why Host a Virtual Music Festival?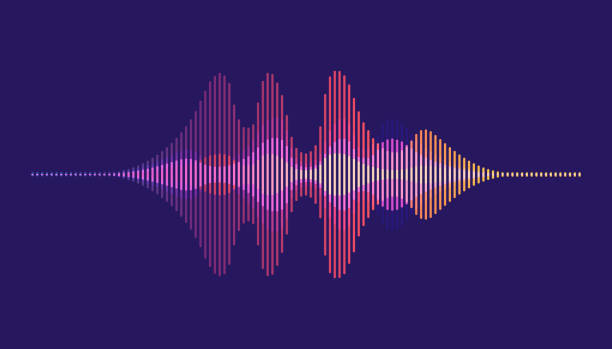 A music festival is an incredible experience for music lovers worldwide. It brings together musical artists all in one place for an epic day (or days) of music playing and enjoyment. Even better, fans from all over the world can tune in for a live show from the comfort of their homes.
From the perspective of an event organizer, you may be wondering why you should bother hosting a virtual festival rather than (or in addition to) an in-person event.
With that in mind, here are a few key benefits of virtual music festivals to keep in mind.
1. Virtually Unlimited Reach
There's always going to be a limit to the number of attendees at an in-person venue, but you can accommodate as many people as are interested in attending your virtual festival online.
That means there's essentially no ceiling on capacity, and being virtual makes it possible for people to attend who wouldn't otherwise be able to due to travel restrictions, financial constraints, or limited tickets.
Making your music festival accessible benefits you as the event organizer since it unlocks more ticket revenue, and it makes your fans happy, as well. It's certainly a win-win.
2. Lower Overhead
If you decide to go with a virtual-only festival, your overhead expenses are greatly reduced. Even if you rent a stage or venue for artists to perform, you don't need it to accommodate a huge live audience in person.
Plus, if you decide to add a virtual layer to your in-person festival and go with a hybrid approach, the added costs are minimal.
3. Greater Revenue
The other benefits we've discussed ultimately lead to one major benefit: earning more revenue. You'll be able to sell many more tickets than you could in a physical venue, which means more potential money in your pocket.
Of course, in a post-COVID world, it may not be necessary to hold a music festival exclusively virtually. But if you do plan an in-person event, with just a little extra time and effort to add a virtual event on top of it, you can reach a bigger audience of fans and make more money.
5 Steps to Live Stream Music Festival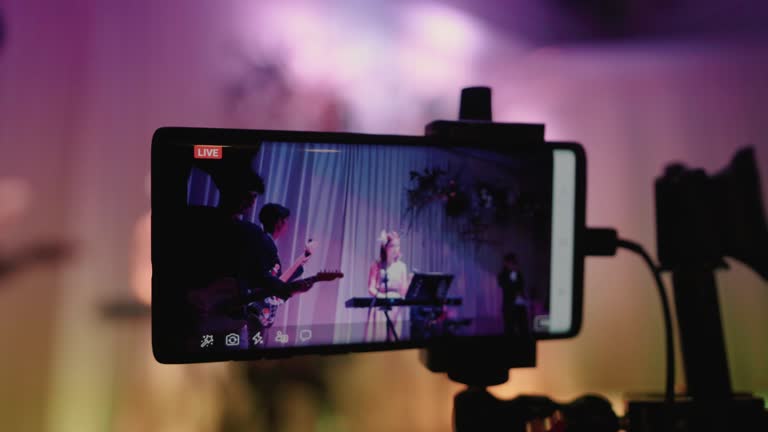 Clearly, there's a lot of value in hosting a virtual festival, and thankfully, the technology for live streaming a musical festival (or even just support for hosting a virtual concert) is more accessible than ever.
Even if you're new to putting on a virtual event, you only need the following five steps to host a virtual music festival!
1. Plan the Event
If you have prior experience planning and hosting an in-person festival, then you probably already know most of the elements involved in planning a virtual one as well: the date(s), the lineup, the setlist, the stage, ticket pricing, and so on.
In addition to these typical factors, you also need to think about the online elements. How will you broadcast your festival? What kind of experience do you want viewers to have? And how will you monetize your stream?
Like with in-person festivals, you can make money virtually via sponsors, ticket sales, and merch. However, pricing and delivery work a little bit differently online, so it's a good idea to create your monetization and pricing strategies early on.
2. Choose a Live Streaming Platform
As we already alluded to, you need to know how you'll stream your virtual festival to the world. To ensure a professional-grade experience, you'll want to find a paid online video platform that can stream your music.
A quality video platform should include features like:
A range of monetization options
Interactivity and live engagement tools
Live chat
Video website building tools
A reliable live stream
It's possible to use a free streaming site like YouTube or Twitch, but you can't expect the same degree of flexibility, control, and quality that you'll access with a paid platform like Maestro.
Be sure you look into a number of different online video platforms to find one that works best for you. If you're interested in giving Maestro a try for yourself, sign up now.
3. Promote the Festival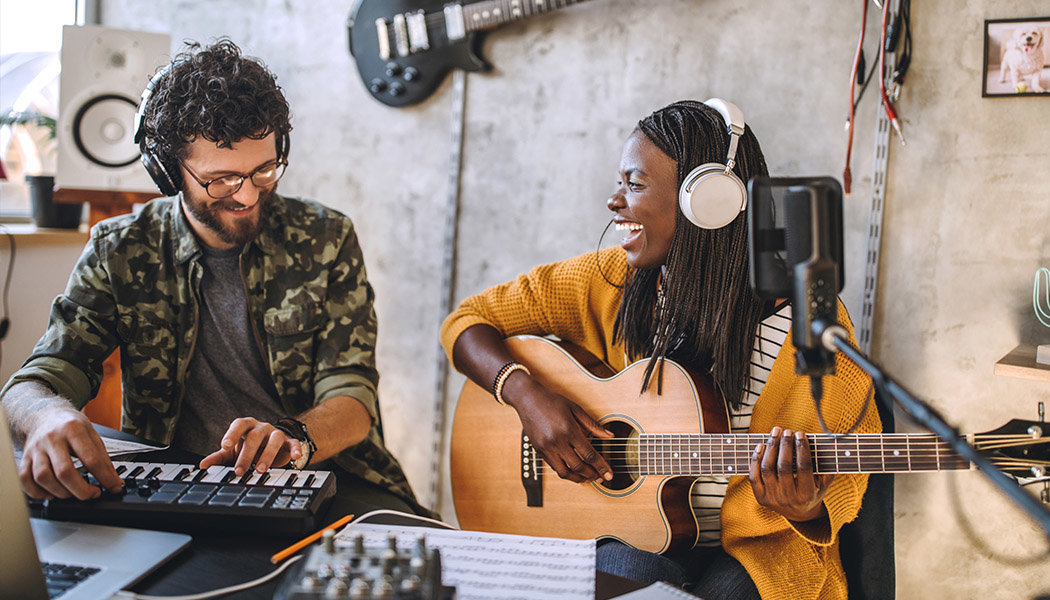 Now comes one of the most important steps: getting the word out about your festival and getting people signed up to attend.
Assuming you want it to be a paid music festival, you can easily sell virtual tickets to your pay-per-view event. You can even explore other monetization options, such as paid subscriptions for premium content.
In this step, you'll largely promote your online festival the same way you'd promote an in-person one: email sends, social media posts, paid ads, website updates, press, and partner marketing. The idea is to get in front of as many potential customers as you can.
You can use whatever digital marketing techniques that have proven to work best for your business.
4. Get Everything Set Up
You know that there's a ton of setup involved with a physical venue, especially sound and video. For a streaming setup, you'll need a lot of the same things, such as a camera and audio capture equipment.
However, you'll also need an encoder, a computer, audio mixing tools, a strong internet connection, and other unique elements for your virtual event setup. It's worth pointing out that live music is usually more dynamic than a two-person interview or talking head situation, so you may want multiple cameras for a multi-angle stream.
Once you're set up for your live stream, be sure and test it well ahead of the big day. You want to ensure things can go off without a hitch before fans tune in from across the globe.
More so than simple interviews or online classes, a virtual music festival must be high quality to ensure that attendees can enjoy the music with seamless, smooth playback. Keep this in mind as you build your streaming setup.
5. Engage Your Live Audience
Finally, it's time to stream!
Once you're live with your virtual music festival, you'll notice that audience feedback comes a little bit differently than it does in person. Even if you're hosting a hybrid event with a live audience at the venue, you'll still want to ensure that virtual attendees feel included.
Fortunately, paid tools like Maestro allow you to ask viewers questions via live chat, encourage live tipping, run polls, set up interactive overlays, and even allow on-video audience participation. This is a great way to give your artists some active feedback if they're only performing virtually.
BONUS: Follow Up with Attendees
On a live stream, there's a host of analytics you can track using a tool like Maestro. How helpful would it be to know when your audience is most engaged during a festival?
Even better, you can take that information to re-engage attendees after the show. You can even monetize them after the fact with sponsorships, popular merch, paid subscriptions, or invitations for future festivals.
This is powerful data that you may not get from an in-person festival alone.
Host a Virtual Music Festival on Maestro

One of the best things about streaming a virtual music festival is that the musical performances can still be in-person at the same time. Simply plan and host an in-person festival and just add the virtual aspect to expand your reach and sell more tickets to maximize festival revenue.
But ultimately, whatever your goals are for streaming your virtual music festival, chances are good you'll be able to get what you're looking for out of Maestro.
Maestro is an all-in-one video hosting platform designed to support brands and content creators who want to have full control over their content, audience, and revenue. It strikes the perfect balance between the versatility and power of an enterprise-level video platform, but at a much greater value that's perfect for content creators and solopreneurs.
Maestro allows you to create interactive video experiences, monetize your videos, and even build a unique branded site for your video on demand or live stream videos.
Are you ready to host your first virtual music festival on Maestro? Sign up today to get started.
Join our Discord server for more helpful tips and tricks.
Share