The Ultimate Guide to Virtual Listening Parties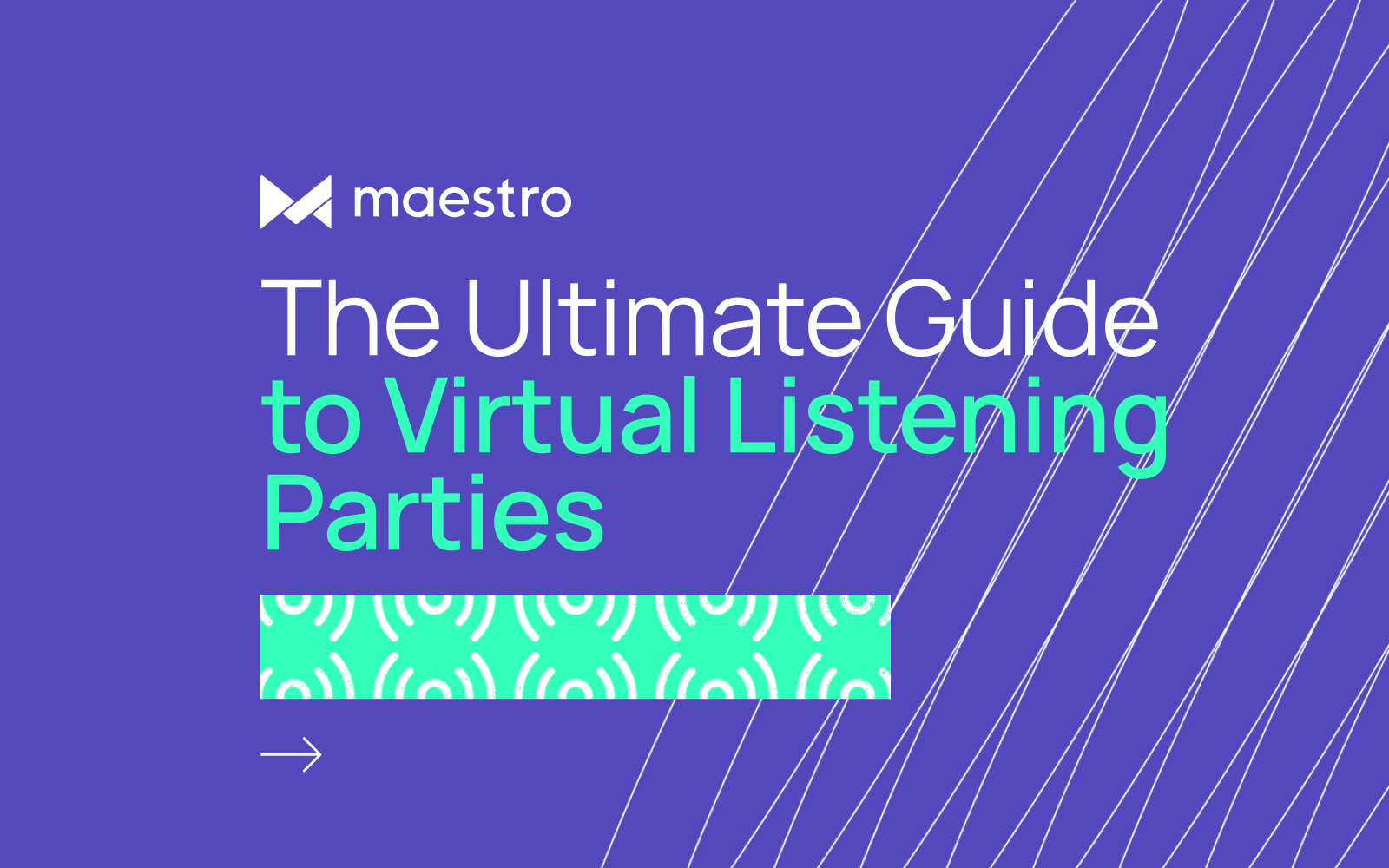 Making a livable income from streams on music streaming platforms is very difficult since the highest paying platforms pay less than $0.02 per stream. That's why many musicians and their management teams explore other monetization options, such as hosting events, selling merch, and more.
This article will discuss everything musicians and managers need to know about hosting virtual listening parties to create an additional stream of income. More specifically, we'll take a close look at virtual first listen events.
We'll also provide an in-depth review of the payout rates from some of the top music streaming platforms and discuss how the potential revenue from a virtual listening party compares.
Table of Contents
What is a Virtual Listening Party?
A virtual listening party is an online event that allows musicians to share their music with their fans. The purpose of this sort of event is to offer exclusive experiences for diehard fans who are willing to spend extra money to show their support.
A first listen party is a type of virtual listening party that is typically hosted before the release of a single, EP, or album. A first watch is a similar type of event, but it is to offer a first look at music videos and other visual projects.
These virtual events are typically hosted in a live stream format. Since they are online, as opposed to in-person, virtual listening parties are accessible to fans both near and far.
It is important to note that a virtual listening party is different from an online concert. It is less about performing and more about creating an intimate experience with your most loyal fans.
Payout Rates by Music Streaming Platform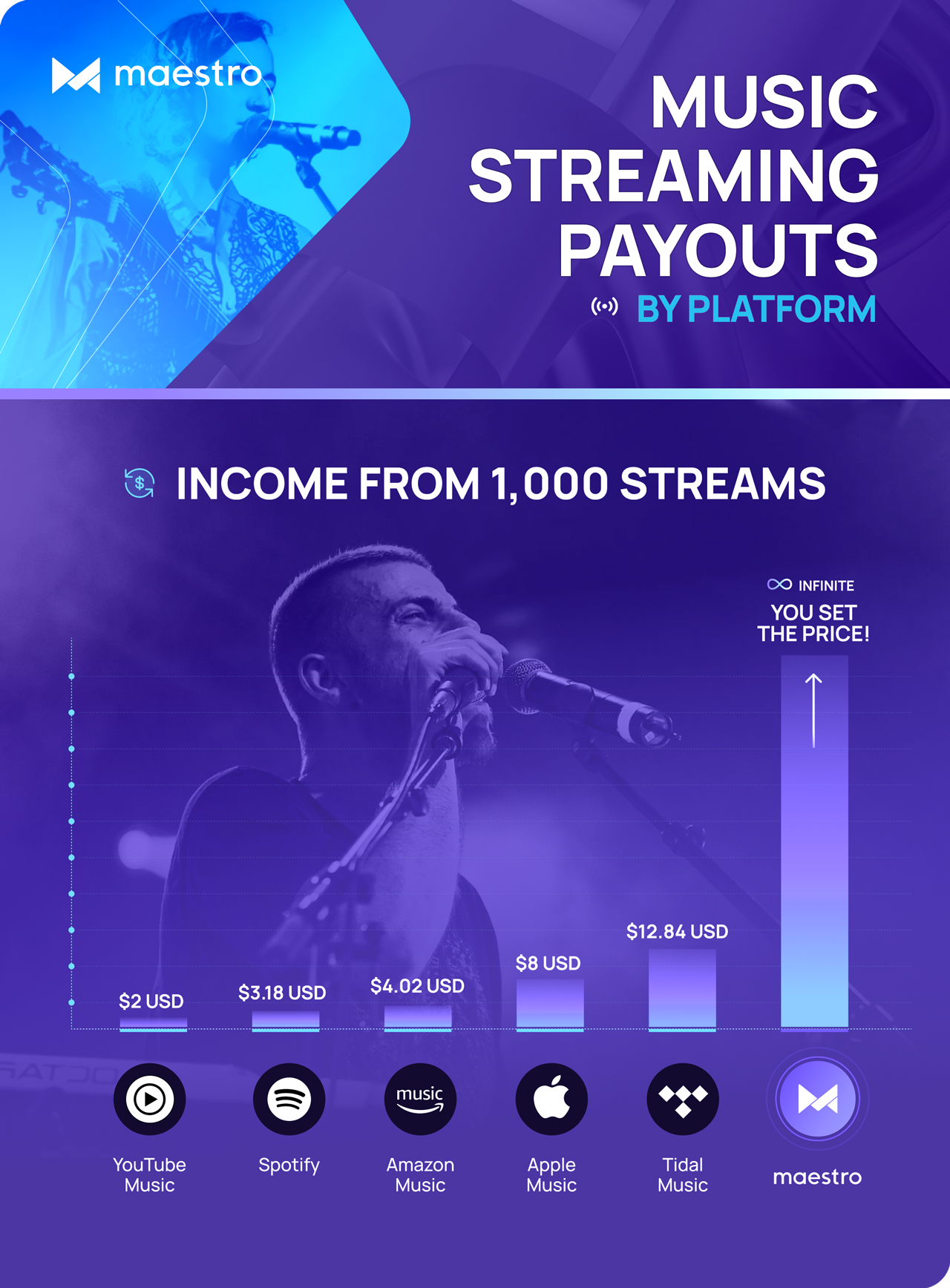 Before we discuss why musicians should host a virtual first listen party, it is important to understand how much the most popular streaming platforms are paying musicians per stream.
Here's a breakdown of the payouts from the most popular music streaming services.
| | | |
| --- | --- | --- |
| Platform | Pay Per Stream | Income From 1000 Streams |
| Tidal Music | $0.01284 | $12.84 |
| Apple Music | $0.008 | $8 |
| Amazon Music | $0.00402 | $4.02 |
| Spotify | $0.00318 | $3.18 |
| YouTube Music | $0.002 | $2 |
While these music streaming services are widely used by both artists and their fans, the revenue shares are locked in at a low rate. There is no room for negotiation, so musicians are at the mercy of the platform.
Why Musicians Should Host a Virtual First Listen
One of the biggest reasons that musicians should host a virtual first listen is because it opens up the possibility of an income stream that far exceeds what an artist can expect from a launch on the music streaming services listed above.
Let's say you have 100k monthly listeners, and you get 500k streams on Spotify within the first month of releasing an album. The payout from Spotify would be roughly $1590.
However, if only 1% of those 100k monthly listeners paid $10 to attend your virtual first listen party for exclusive access to the album, you'd make $10,000. If only half of a percent of those people convert, you're still making about three times the amount with a single listening party.
The beauty of it is that the virtual listening party is extra money since your fans will still stream your album after it has been released to the general public. You don't have to alter your typical distribution strategy. Hosting a private listening party just adds to it.
In addition to serving as a second revenue stream, a first listen party gives participants a sense of importance since it gives fans get an inside look at what you're working on. You can create an even greater sense of exclusivity by raising the ticket price and reducing the number of spots on the guest list.
How to Host a Listening Party Online
It's important to prioritize the fans' experience when you host a virtual listening party. Luckily, it's fairly easy to bring this type of event to life when you're equipped with the right tools.
Here's how you can host a virtual listening party to give your fans exclusive access to your new work.
1. Plan the Event
Every successful online listening party starts with a plan. Think about where you'll stream from, the streaming equipment you'll need, how many people you want to attend, and what you want to achieve from the event.
It's also good to think about how you want to price the event. Will you offer one standard ticket, or will you offer various tiers with different perks? Also, think about seeking sponsors for the event as an additional monetization option.
2. Choose a Hosting Platform
An online video platform is essential for hosting a virtual listening party. Since it's common to charge admission to this sort of event, you'll need a premium video streaming platform that has ticketing or pay-per-view video monetization tools.
Some other important elements to look for are chat tools, live commerce support, and brand customization.
3. Invite Your Guests
Now, it's time to invite your guests. If you have an email list, this is a good place to start because you can give those committed fans early access to tickets to your virtual listening event.
From there, you can extend the invite to your fans on social media. It's wise to promote the event as you create hype for your upcoming release since the two go hand-in-hand.
4. Share the Stream Information
As your event approaches, you should share your stream information with everybody on your guest list. Include the stream link and any instructions for signing in to access the event.
If you're offering a VIP after-party or some other bonus event, make sure that you send the appropriate information to those guests, as well.
5. Start Your Event
As the event approaches, you're likely bubbling with excitement (and maybe some nerves, too). The songs that you've poured your blood, sweat, and tears into are about to reach your most loyal fans for the first time, and that is surely something to celebrate.
For most live streaming platforms, like Maestro, users can schedule the event ahead of time. If the channel and the video player are set up in advance, all you have to do is click "Go Live" or "Start Streaming" to launch your virtual first listen party.
Host a Virtual First Listen on Maestro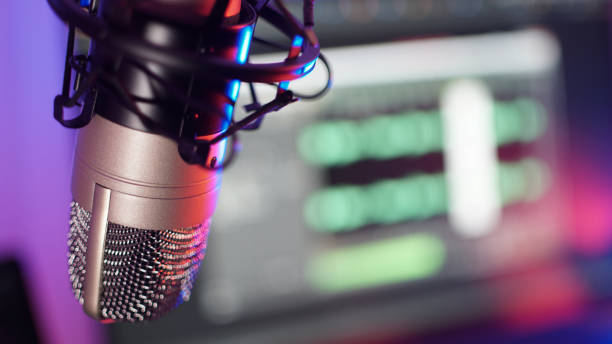 Ready to host a virtual first listen and share your new work with your fans? Maestro has all of the tools you need to make this event a success.
Our interactive streaming platform makes it easy to host a virtual listening party right on your website, so the entire experience can be customized to reflect your brand. Plus, clickable overlays and panels make it easy to add a chat, sell merch, and more.
Sign up for Maestro to start hosting online listening parties and other virtual events today!
Join our Discord server for more helpful tips and tricks!
Share