The Ultimate Guide to Virtual Event Production in 2023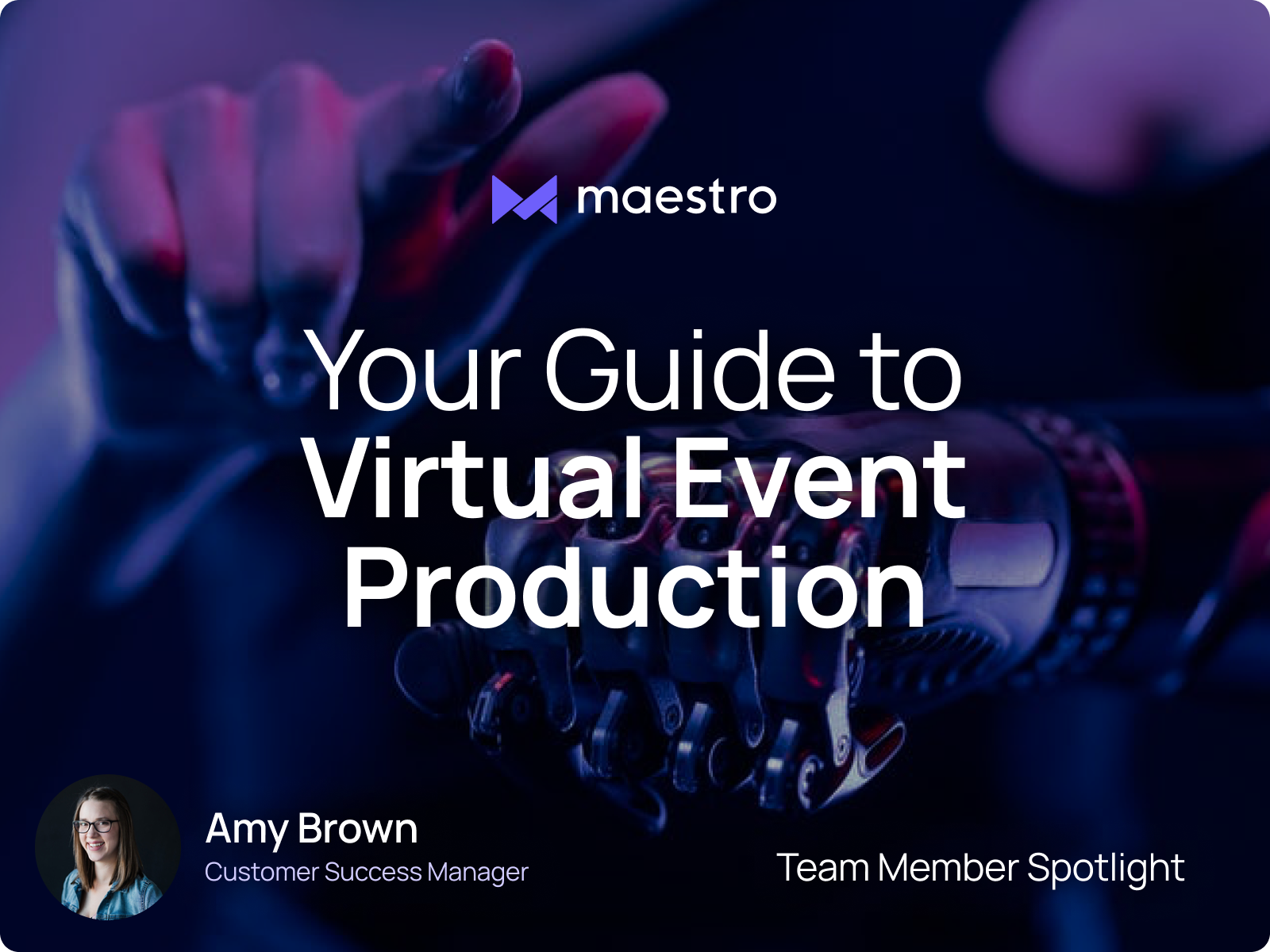 Virtual events provide a great way for brands and entertainers to connect with their audiences both near and far. Fortunately, streaming technology has evolved in recent years to make it possible for anyone with at least a little technical know-how to produce virtual events like a pro.
This article will cover everything there is to know about virtual event production. We'll start by discussing the basics of live stream event production before diving into budgets, tutorials, and more.
This article was written by Amy Brown, one of Maestro's talented Customer Success Managers. Amy has a background in live event production.
Table of Contents
Virtual Event Production: The Basics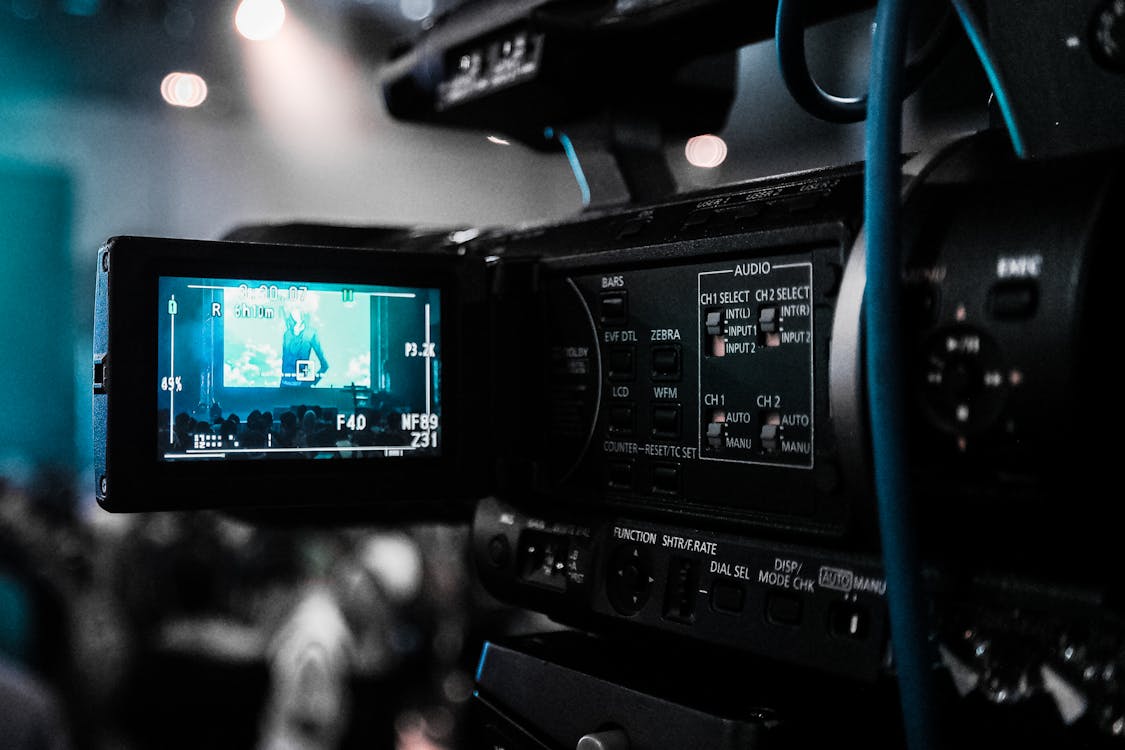 Producing a virtual event is the perfect way to reach your audience where they're at. Since virtual events open attendance to anyone with internet, it's an opportunity to make your events more accessible.
As a brand or creator, investing in virtual event production can help generate revenue, extend your brand's reach, and more. For example, if you're hosting an in-person event, creating a virtual component with a live stream will help you maximize attendance and make more money.
How to Produce a Virtual Event Like a Pro
With the proper preparation and tools, professional virtual event production is pretty straightforward. Here are a few steps you can follow to produce a successful virtual event.
1. Make a Plan
The best place to start is with a plan. It is so important to make sure that everyone working on the event is aligned on the purpose of the event. This will allow for clear marketing, budgeting, and easier decision-making during the production process.
Be sure to be intentional about the when and where of your virtual event. Think about your audience and when they would be willing and available to login to watch.
When trying to determine the duration, think about the content. How engaging or valuable is it, truly? This will allow you to craft your Run of Show and determine the value of your event.
2. Choose a Location
Now, it's time to choose a location to film your virtual event. If you're hosting a hybrid event with an in-person component, this is a no-brainer. However, if you're event is entirely virtual, you'll need to find a studio or venue that is suitable for your production setup.
When choosing a location, there are endless options. It's important to choose a location that suits the needs of your content. In general, be sure to choose a space that has good lighting, lots of space, plenty of electrical outlets, and great internet speeds.
3. Set Up the Shot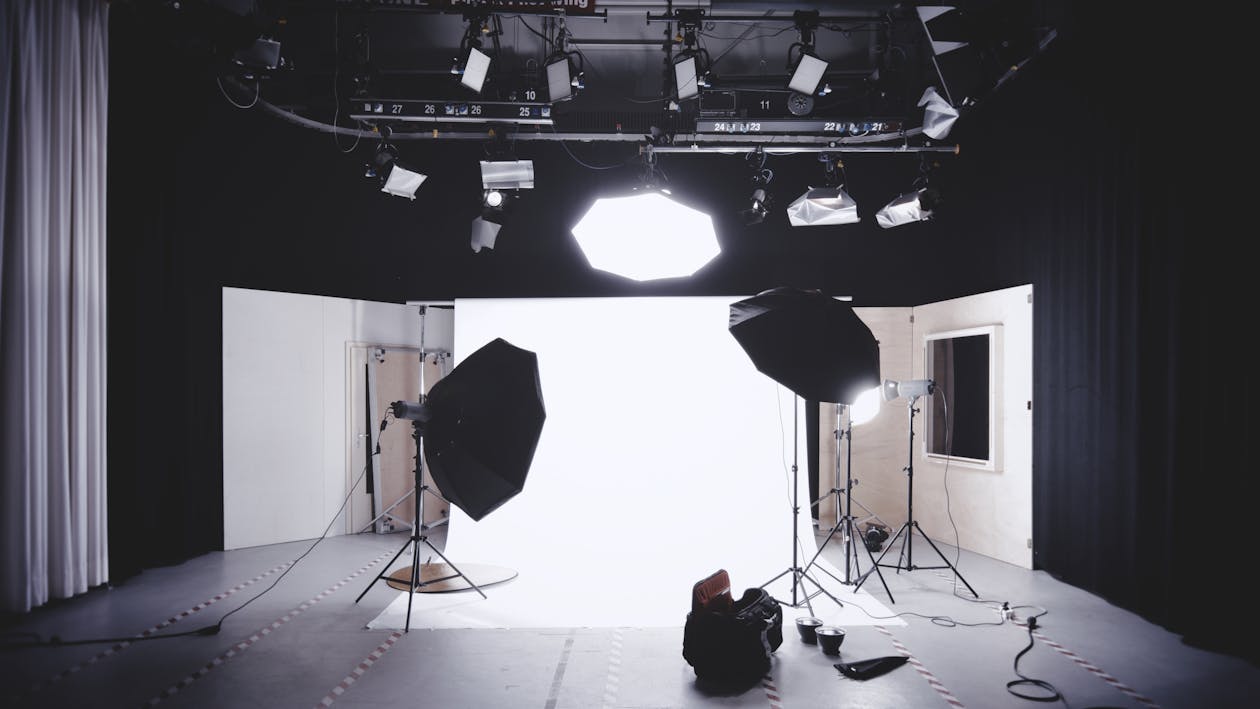 Make sure that you are setting up a dynamic and visually interesting shot. Even if the content is just one person speaking, take the time to craft a visually interesting but not distracting, background.
Keep the background clear of others that are not integral to the shot. Try to ensure the action is center of the frame and not cut off.
4. Set Up Lighting
Lighting can make or break an event. Not only does lighting ensure that the content is seen, but it can also dramatically change the tone of an event.
Overly cool lighting is very sterile and can wash out people's skin tone. Overly warm lighting is unnatural and a little sleepy. Dark and moody lighting is great in person but can render very poorly on a camera.
In general, make sure you're using a combination of blue and amber tones in your lighting. Set up lights in front of the speaker's face, being sure that strange shadows are not being cast.
If the virtual event you're producing is a casual, low-budget event, utilize the sun. Having your speaker or subject face a sunny window is a simple and cost-effective way to make the lighting pop.
5. Choose a Background
Make sure that you are setting up a dynamic and aesthetically appealing background. Even if the content is just one person speaking, take the time to craft a visually interesting (but not distracting) background.
Keep subjects that are not integral to the shot out of the background.
6. Gather Your Video Production Equipment
Now it's time to round up the video production equipment for your event. Some of the most important production equipment includes:
A camera

Audio equipment

An encoder (hardware or software)

Streaming software (audio mixer, switcher, chroma key technology, etc.)

A computer to manage the stream
These various tools are available at different price points to accommodate different types of live stream production setups. We'll dive into budgeting later in this article.
7. Choose a Live Streaming Platform
Last but not least, you'll need a live streaming platform, like Maestro, to host your virtual event. There are plenty of solutions on the market, so it is important to find one that meets your needs.
Look for an online video platform with live streaming support and flexible monetization. Specifically, look for ticketing or pay-per-view support.
Some other valuable features are white-label streaming, technical support, live commerce, analytics, gamification/engagement tools, community management, and brand customization.
Live Stream Production Budget
Determining a budget relies on a lot of factors. However, it's extremely important to consider your audience and your broad goal.
A casual Twitch Streamer that hosts a once-a-week stream for a smaller audience probably does not need to have the same production standard of a brand that is worth millions of dollars. On the flip side, an enterprise brand should, and is likely expected to, have an extremely well-produced and polished event.
I always recommend that brands and creators take the time to do a thought exercise on the broad goal of the event. Is it a marketing event? Is it a fun concert? Is it a fundraiser? Once you answer that question, you can start crafting the event's overall layout, which will help you determine the budget.
Some events allow for a more casual vibe, which typically means a lower budget. Some events need to be highly polished, which will require a higher budget.
Tips for Optimizing Your Live Stream Production Setup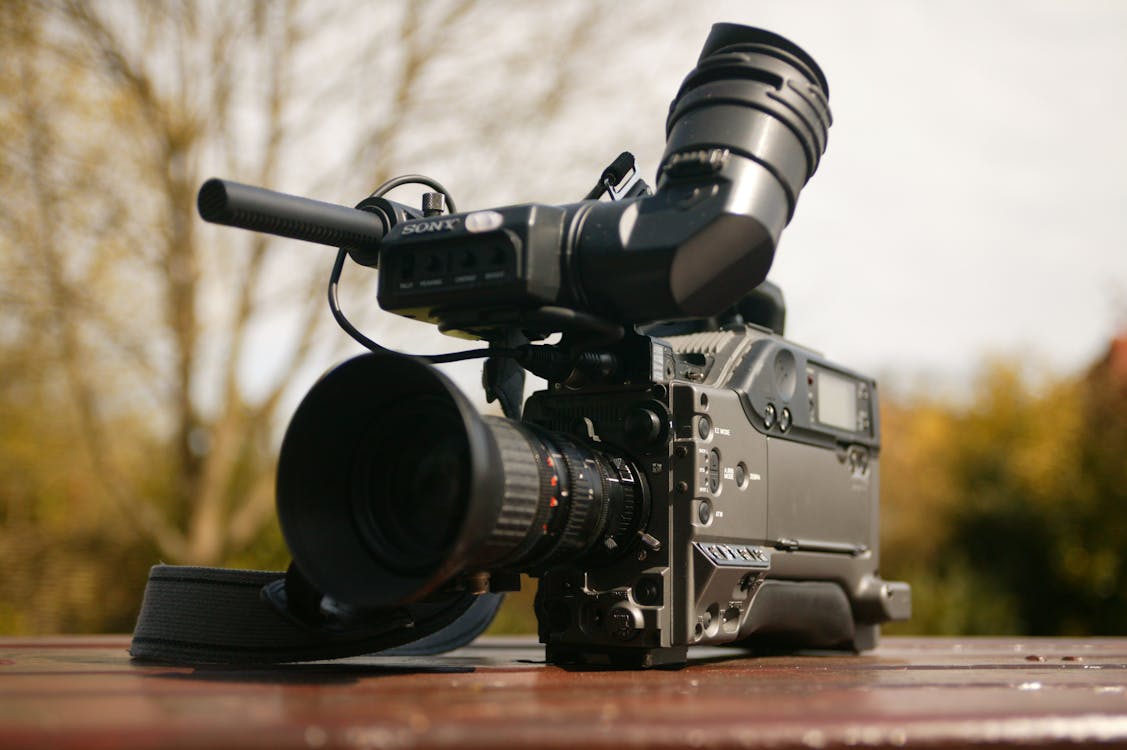 There are a few ways to optimize your live stream production setup. Let's check them out.
Work with an Experienced Team
Although there are many tools that have made live streaming accessible to anyone, working with professionals will ensure that no detail is missed. If your budget allows, I recommend hiring an experienced producer to help you with your virtual event.
Invest in the Appropriate Equipment
Ensure that your equipment can deliver the quality of stream your audience expects. This may mean spending more on a camera or upgrading other video production equipment.
Being budget-conscious is one thing, but don't cut corners if it will harm the viewers' experience.
Prioritize Engagement
Think deeply about engagement. The most successful live streams include meaningful audience engagement. There are many tools out there that make it easy to set up dynamic experiences for your live stream audiences.
Maestro, for example, offers clickable panels and overlays that you can use to keep your viewers engaged for the duration of the virtual event. These include polls, gamification tools, live shopping (via a Shopify integration), live chat, and more.
Stay Organized
Whenever I produce live stream events, I find organization to be key, just like producing an in-person event. I always create a "Playbook" that includes everything the team and I need to know. This includes:
The run of the show

Any stream keys or streaming URLs needed

A link directory for any engagement tools

Information about speakers or talent (to provide proper introductions
Having easy access to this information is very helpful in the fast-paced environment of virtual event production.
Virtual Events on Maestro

As we mentioned, choosing an online video platform that is suitable for virtual events is absolutely key. You need a solution that offers live streaming, ticketing, and engagement.
Lucky for you, Maestro provides all that and more! Sign up for Maestro to see how our platform can power your virtual event.
Join our Discord server to learn more tips and tricks for streaming on Maestro.
About the Author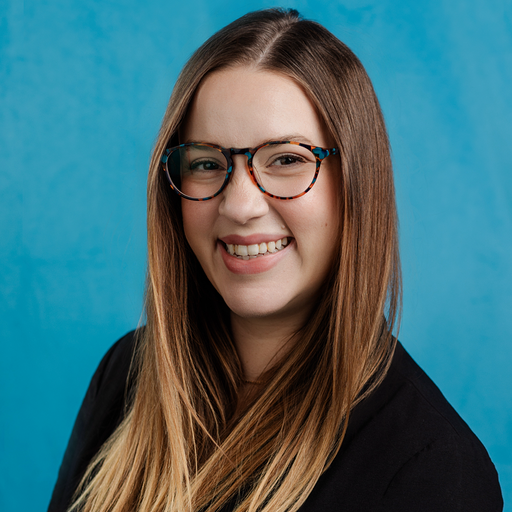 Amy Brown is a Customer Success Manager at Maestro. She has over ten years of experience in Event Production with a background in Technical Theatre and Audio Visual Production, where she honed her skills as a Scenic and Lighting Designer, Stage Manager, and Production Manager.
Amy lives and breathes the phrase, "the show must go on!" She excels in the creation of systems to ensure success and thrives in the high-stakes energy of live events.
Share