7 Ways to Make More Money with Video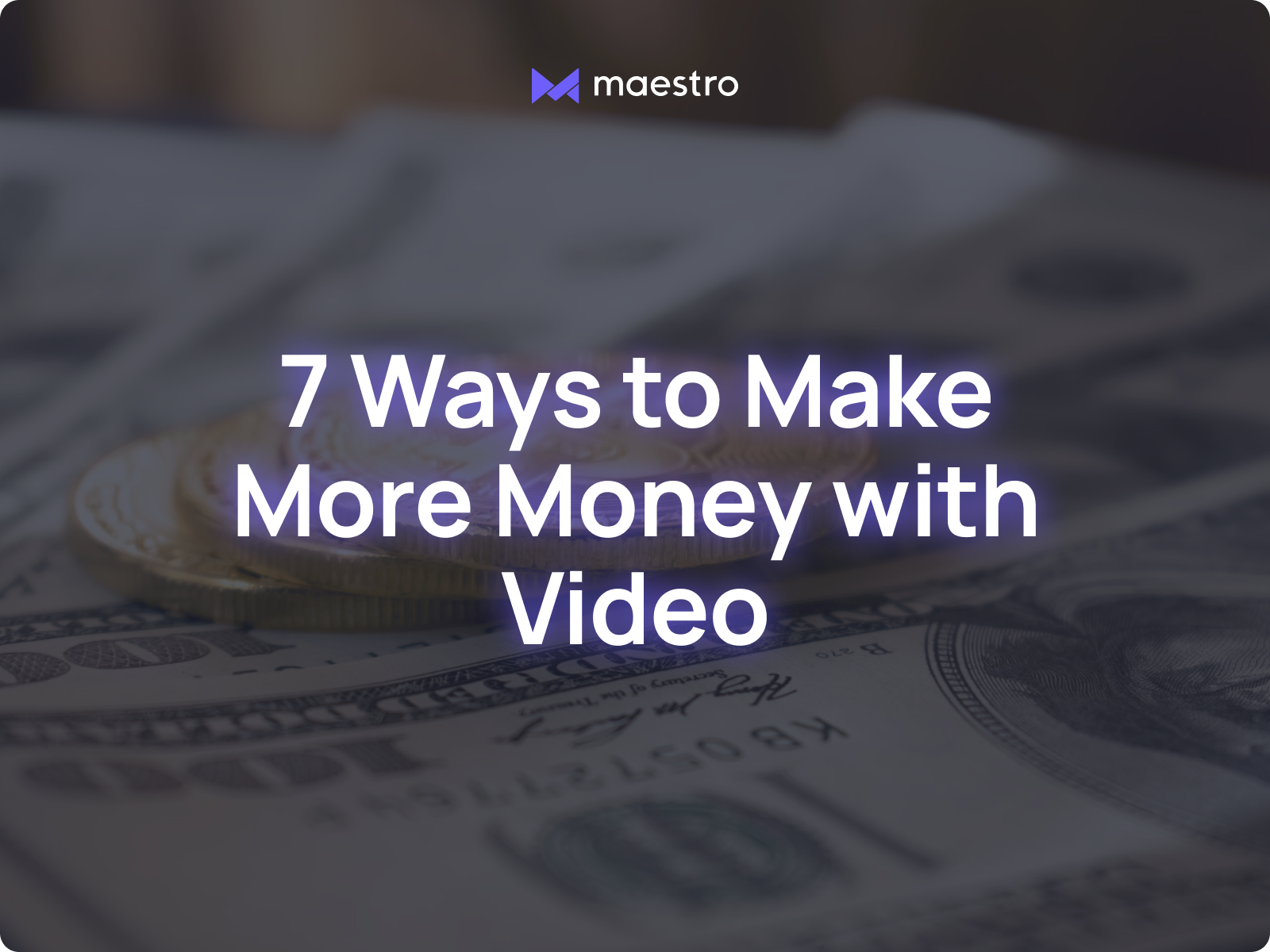 The options for making money online with creative endeavors are endless. Online video streaming is an excellent outlet for brands and creators to connect with their audience while boosting their online earnings.
Let's discuss a few ways that businesses can make more money with video on the internet.
1. Host Ticketed Events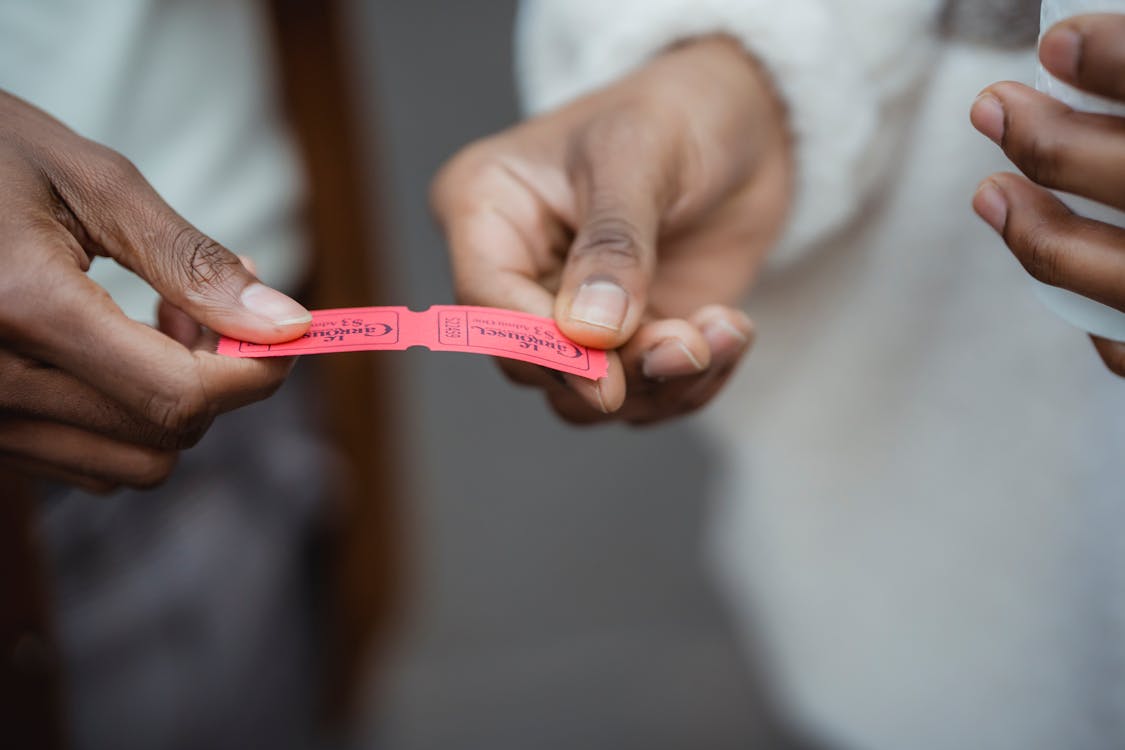 Ticketed streaming events are a great way to connect with your core audience and make more money. Host exclusive streams that require viewers to buy a ticket to access the stream.
Some ideas for private, ticketed streams include meet-and-greets, "ask me anything" sessions, Q&As with expert panels, webinars, and other exclusive events.
2. Incorporate Sponsored Ads
Sponsorships and advertisements are tried and true video monetization methods that have been around since the early days of television. When it comes to video streaming, sponsored ads are typically short video clips that promote a brand.
Many sponsored video ads are submitted by brands, and they are like mini commercials, similar to ones that you'd see on TV. In the current age of influencers, it is common for brands to give creators scripts to create short ads of their own.
3.
Leverage Live Selling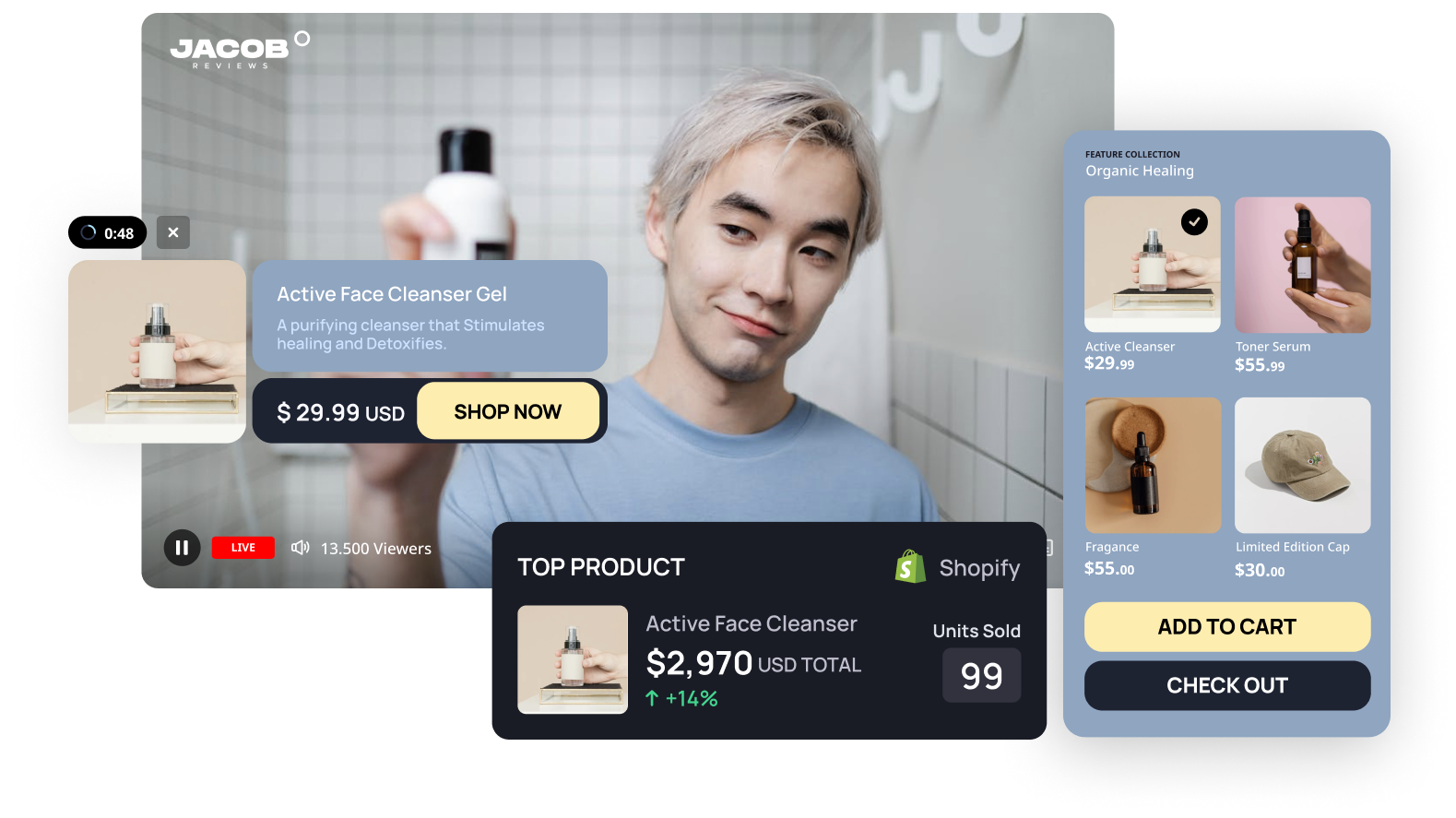 Live commerce, also called "live selling," is a video monetization technique that involves selling items mid-stream. This is great for businesses that want to sell products of their own or creators who are affiliate sellers for other brands.
With the support of the right tools, you can integrate your e-commerce store directly into your live streams so buyers can shop without leaving the page.
4. Use Strategic Product Placement
If more traditional sponsored ads, like the ones that mirror television ads, don't jive with your brand, strategic product placement is another great way to generate revenue.
Incorporate products in your stream in a way that feels more natural and less forced than an ad. This typically makes for much softer, less "salesy" promotions.
For example, if you're a chef, you could create a video that uses tools or ingredients from your sponsors. An athlete could rep a brand by wearing their sponsor's gear during a stream.
5. Stay Engaged
Making more money with video is more than using multiple monetization methods. How you interact (or don't interact) with your audience will also affect your income.
If you want your viewers to spend money on your content, it is important to stay engaged and foster a sense of community.
Interacting with viewers mid-stream by responding to their comments in the chat is a great start, but keeping the conversation going after the stream is important, too. Keep in touch with your audience on the social media platforms of your choice.
6. Accept Tips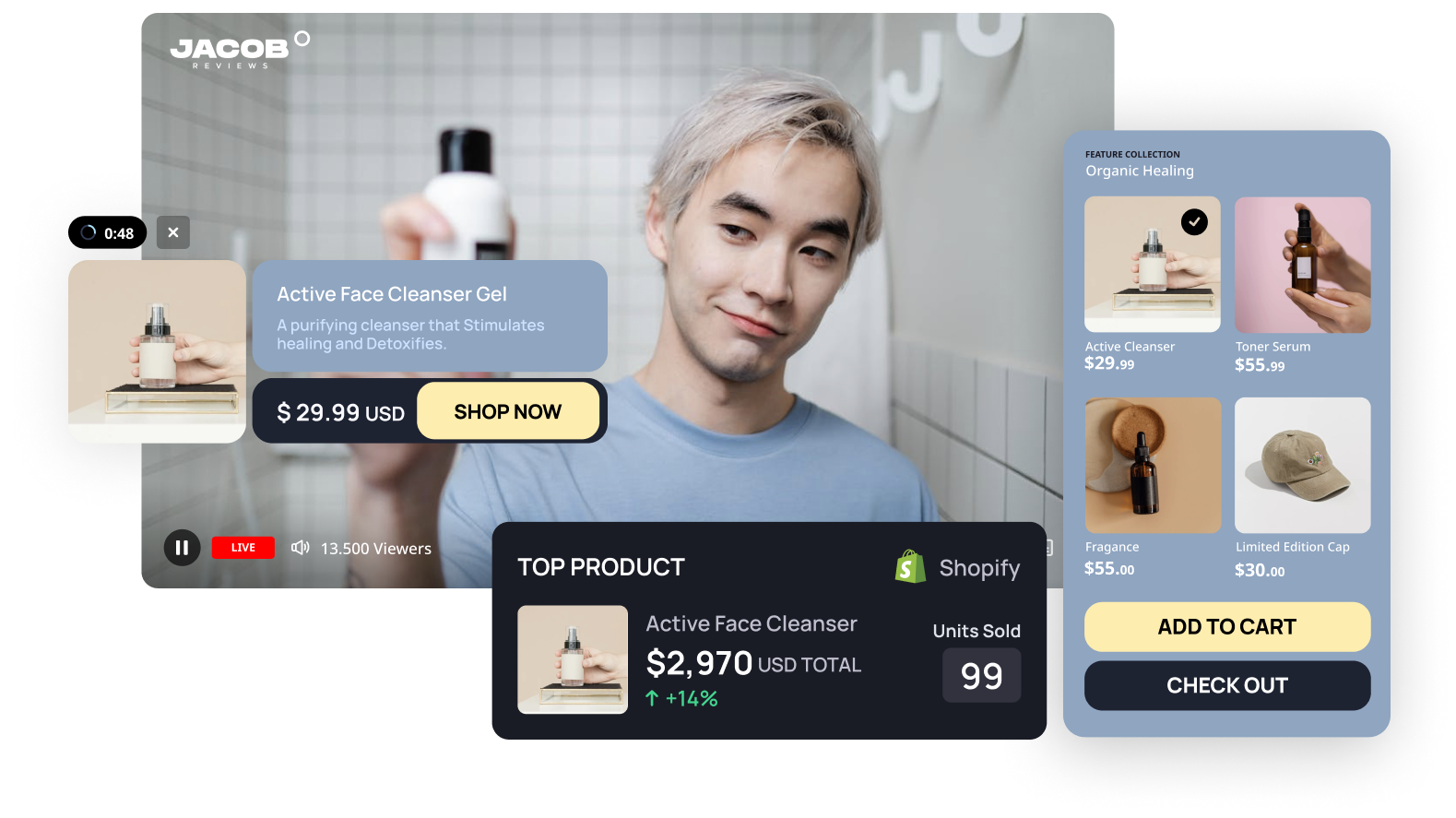 If you're looking for a more flexible way to make money on your streams, tipping might be the way to go.
With tipping, the stream is accessible to those who are not willing or able to shell out some money to tune in. It is also nice that there aren't usually upward limits on how much someone can pay you. So, if one of your fans feels extra generous, tipping lets you tap into that generosity.
Tipping is also a great way to generate funds for charities and other noble causes since it allows you to collect donations of any size.
7. Stream on More Channels
Another great way to make more money with video is to expand your reach by streaming to multiple channels, such as Twitch, Facebook, and YouTube. This puts your content in front of more viewers who could support you as a creator.
Multistreaming, which is also known as "multi-destination streaming" or "simulcasting," is the live broadcasting technique that makes this possible. Invest in a tool that allows you to stream to all of your favorite platforms at once.
Make More Money with Maestro

Looking for a platform to help you make more money with video? Look no further.
Maestro is a video hosting platform that is designed to help brands make money in more ways. Our platform supports ticketing, subscriptions, tipping, and live commerce. Video creators can also use engaging panels and overlays to create unique brand activations for sponsored content.
So, what are you waiting for? Sign up for Maestro today to start making more money on your streams in no time at all.
Join our Discord server to learn more tips and tricks for streaming on Maestro.
Share