Maestro 2022 Recap: What's New and What's to Come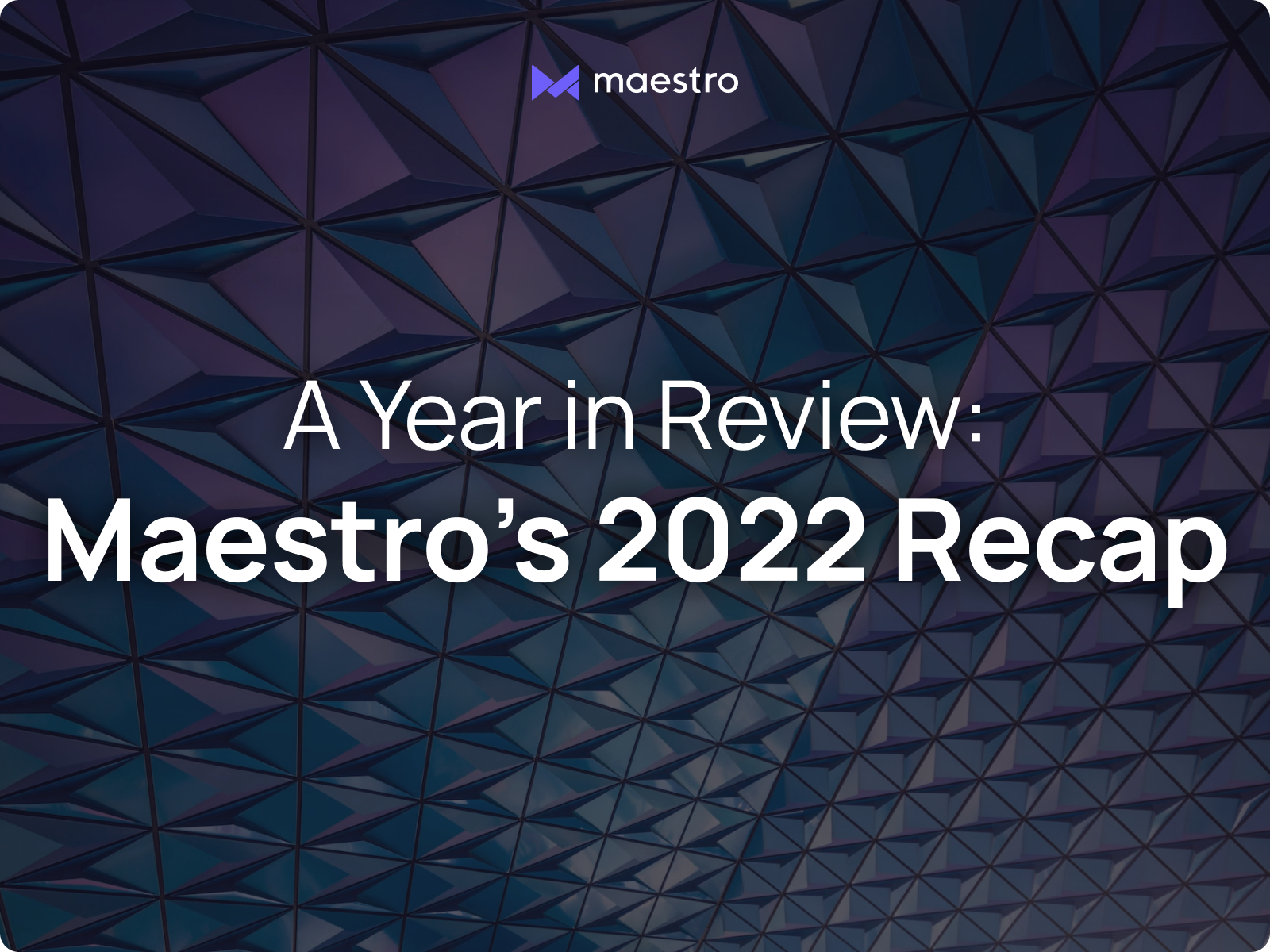 Throughout 2022, the power of online video has continued to grow, and Maestro is proud to have been a part of reimagining the world of live streaming. We've launched dozens of new features and upgrades to give brands and solopreneurs all of the tools they need to supercharge their streaming experiences.
Without further ado, let's take a look at 14 of the top features and upgrades we shipped in 2022.
Monetization
One of our major goals for 2022 was to help businesses make money in more ways, and we certainly accomplished that. We introduced several new features that enable brands and solopreneurs to open new streams of income, in addition to a handful of other improvements related to monetization.
1. Ticket Bundles
Ticket bundles are a monetization tool that allows users to offer a ticket and merch bundle for their virtual event. This provides easy upsells to viewers during the ticket-purchasing process.
A ticket bundle must include at least one ticket and at least one product, but you can incorporate more if you'd like.
Our first customer to use ticket bundles sold out in just ten days. Their bundles included a ticket to their event and a "holiday survival kit."
2. Tipping
Add tipping to your monetization strategy to add another revenue stream to your video monetization strategy and uncap your earning potential.
With tipping, your fans can show their appreciation with whatever dollar amounts feel right to them. Plus, tipping allows fans of greater means to give more if they choose to do so.
3. Multi-Currency Support
Mult-currency support is here, which means it's now possible to collect payments from your viewers in their local currency. This sort of localization helps brands and creators to appeal to broader audiences.
4. E-commerce Data
Our analytics dashboard was upgraded this year to include e-commerce data. This dashboard showcases your earnings from your live commerce sales via Shopify.
5. Automated Payouts
Getting paid is one of the most exciting parts of making money with your video content. That's why we've streamlined this process with automated payments through Stripe.
Video Websites
2022 has also shown us the value of streaming to a custom destination that looks and feels like you. That's why we've rolled out a collection of tools that make it easier than ever to create a video website.
6. Page Builder
Our page builder makes it easy to create beautifully branded video websites with a variety of drag-and-drop blocks.
Some of the blocks we've launched so far include a hero banner, video spotlight, channel navigator, playlist, image gallery, text blocks, and FAQ. More blocks and editing tools are to come!
7. Themes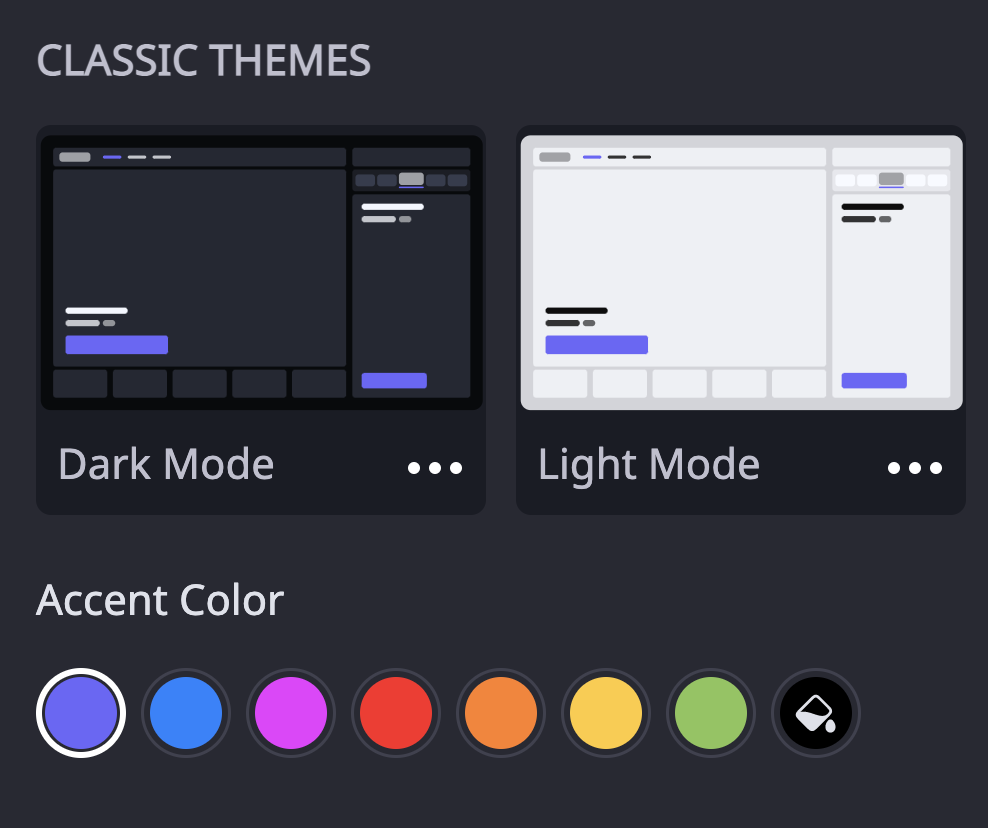 Themes are another element of our video website builder that makes it quick and easy to ensure that your pages have a cohesive look that represents your brand. This channel-specific design tool enables creators to choose a preset color scheme with a variety of theme options.
It's also easy to tailor a theme to perfectly fit your brand by making simple adjustments to the preset themes. You can add custom colors and choose from dozens of fonts to create fully-branded experiences.
8. Live Channels 2.0
Live channels have historically been a valuable part of Maestro, but this year, we gave them a facelift! With these updates, it is easier than ever to set up access gates and go live.
Plus, we've added greater customization and layout features to create an elevated viewing experience.
Admin Tools
Prioritizing the streaming experience for both users and their viewers is very important to us. That's why we've rolled out several updates to enhance the admin experience and streamline basic functionalities.
9. Onboarding Wizard
The Onboarding Wizard was a major upgrade for Maestro in 2022. The Wizard makes it easy to set up a streaming site in no time after answering just a few basic questions.
10. Upgraded Navigation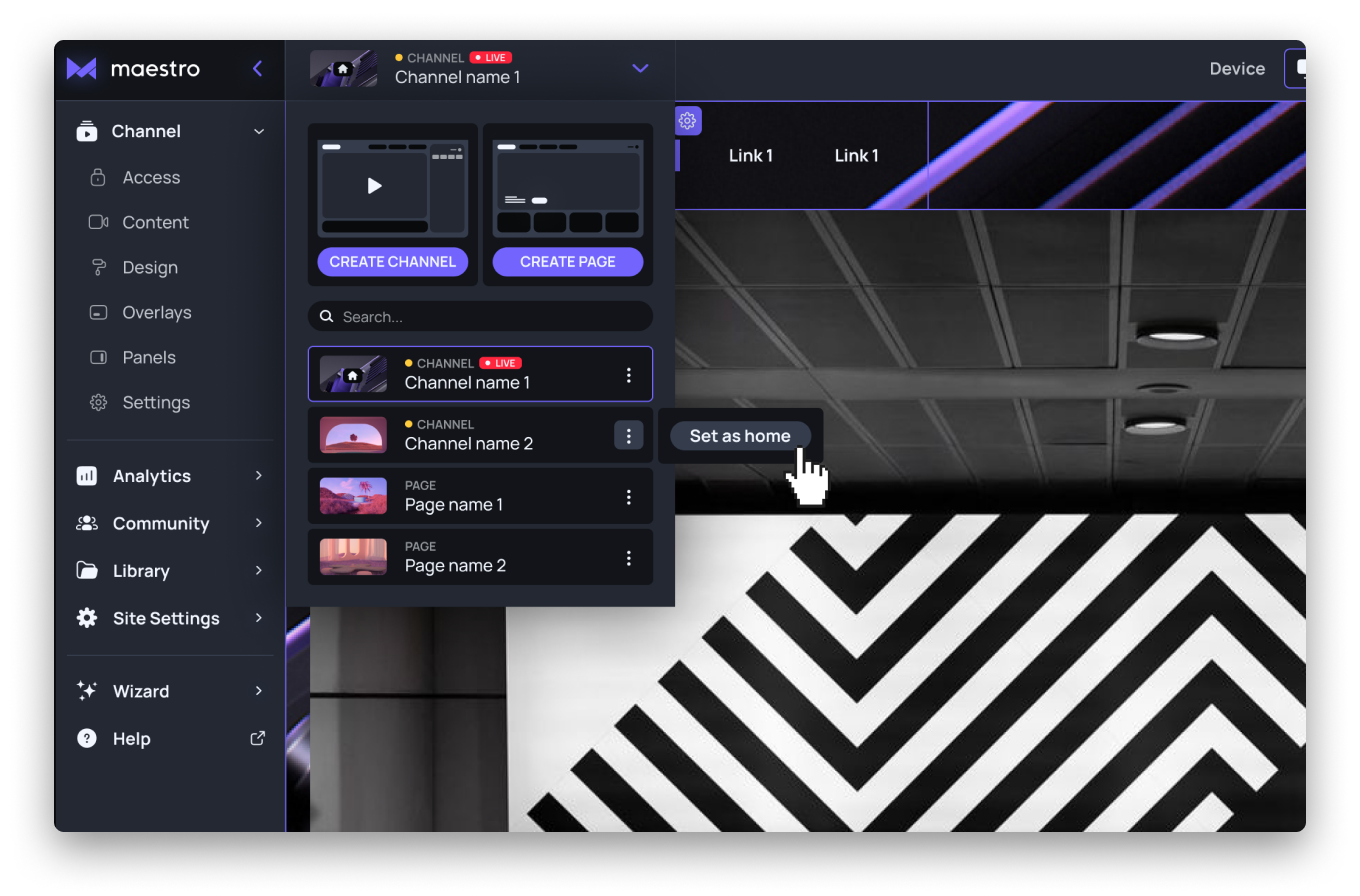 This year saw a couple of versions of dashboard navigation. Each navigation rendition has taken feedback from our users to refine and simplify the workflow.
Our most recent navigation update makes it super easy to switch between Channels and Pages.
11. Toolbar
The toolbar is another admin feature that we launched this year that makes it easy to edit a channel, enable a gate on any channel, or go live with just a click.
12. Video Tags
Video tags are an important part of our ongoing updates to improve the VOD experience on Maestro. These let you categorize your content to keep them organized and make them easier to navigate.
13. Secure Streaming
Secure streaming is extremely valuable in many use cases. This year, we launched enhanced security features, including domain restrictions, with the support of Mux.
Integrations
One of the most valuable aspects of Maestro is that it fits seamlessly into just about any streaming setup. We aim to continuously streamline this by adding more integrations.
14. Brightcove

In 2022, we launched a partnership with Brightcove. Our integration makes it easy for Brightcove users to add interactivity and monetization by layering Maestro into their streaming setups
You can find the Brightcove x Maestro integration in the Brightcove Marketplace.
What's to Come in 2023
The new year will bring many more upgrades to the Maestro platform.
We're kicking off 2023 by upgrading our settings editing options to make them easier to use. We've also reimagined our video uploader, making it possible to upload multiple videos at once, which is a major time-saver.
Plus, we're gearing up to launch integrations with more partners to make our solution work even more seamlessly with your tech stack.
If you're looking to supercharge your streaming initiatives in 2023 with monetization, community, interactivity, and more, we invite you to sign up for Maestro to start streaming in no time at all!
Join our Discord server to learn more tips and tricks for streaming on Maestro.
Share