How to Promote a Live Stream to Maximize Attendance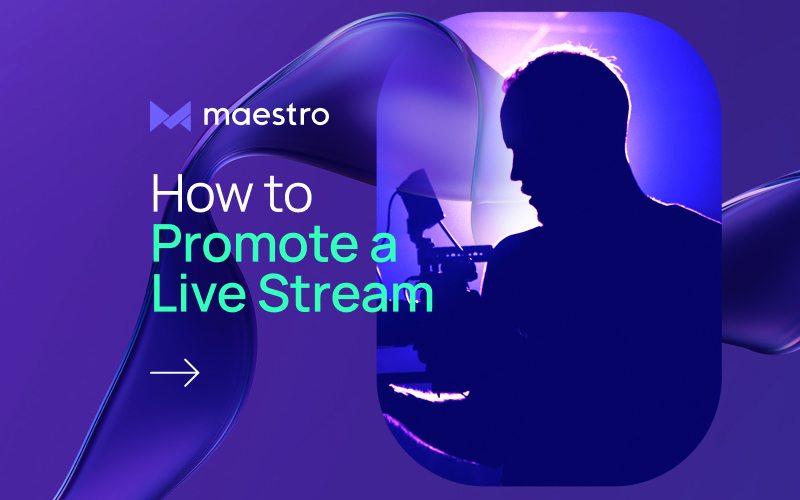 Live streaming has become a popular way for businesses and individuals to connect with their audience and share their message. However, simply creating a live stream is not enough. To ensure that your live stream reaches its intended audience, you need to promote it effectively.
In this article, we will share some techniques you can use for live stream promotion, as well as some tips on how to promote your live stream like a pro.
10 Ways to Promote a Live Stream
There are quite a few ways to promote a live stream. Many of these techniques will likely have some overlap with aspects of your current digital marketing strategy.
With that said, let's review how you can promote your live stream.
1. Spread the Word on Social Media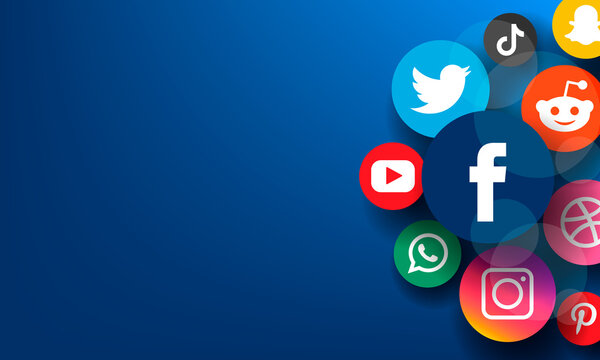 Social media is a great way to promote your live stream. What's nice about social media for live stream promotion is that it's low cost and extremely flexible.
You can share teasers, announcements, behind-the-scenes footage, and updates on your social media channels leading up to the live stream. You can also use a mix of more produced assets and more casual captures.
Plus, do some research for each platform you're posting on to see how to create more visibility for your posts. For example, use hashtags on Instagram to increase visibility. On LinkedIn, engagement on your posts will help you stretch your efforts further.
2. Leverage Search Engine Optimization (SEO)
Search engine optimization (SEO) is an live stream marketing technique that involves optimizing web content to rank in search engines for relevant keywords. With just a little strategy and effort, you can create a search engine-optimized landing page to promote your event.
This is another low-cost approach to live stream promotion. However, since it can take some time for a landing page to index and rank, it's important to get started on these efforts as far in advance as possible.
3. Run Paid Ads
Paid advertising is a great way to promote your live stream. Some of the most popular platforms, like Facebook and YouTube, offer targeted advertising options that can be a great way to reach your desired audience.
With targeted advertising, you can choose specific demographics, interests, and behaviors that match the profile of your ideal viewers. This way, you can make sure that your ad is seen by the right people and increase the chances of them attending your live stream.
Keep in mind that paid advertising requires some budget, so you should be prepared to allocate some funds for this purpose. However, if done correctly, it can be a worthwhile investment that can help you grow your audience and increase your visibility.
4. Use Email Marketing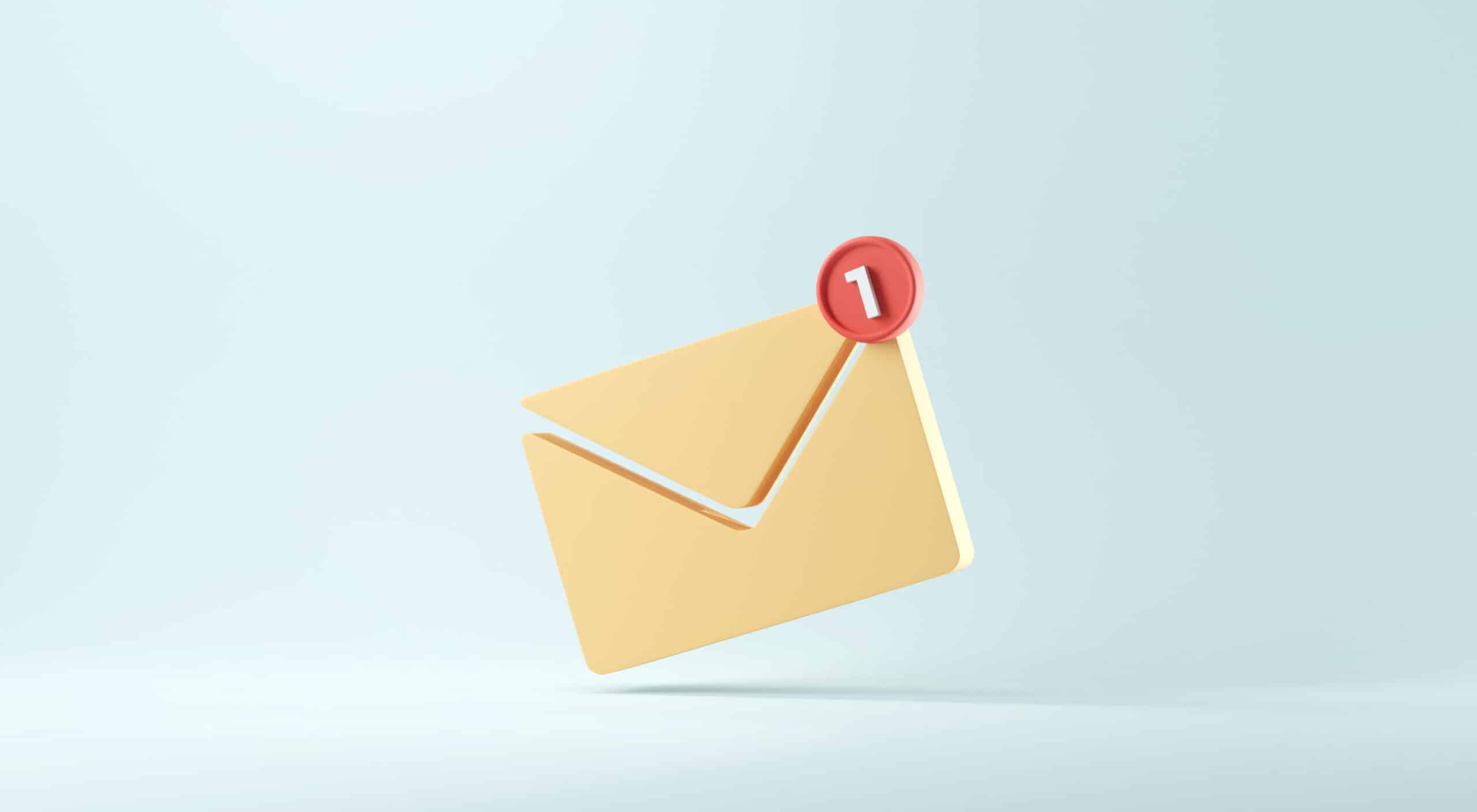 Use email marketing to promote your live stream to your email list. Send out reminders and teasers leading up to the stream.
You can use this live stream marketing technique with a warm list of contacts or as part of a cold outbound campaign.
5. Use Multistreaming
If you're not familiar, multistreaming is the practice of streaming to multiple platforms simultaneously. The purpose of using multistreaming for live stream promotion is to cast a wider net and to reach a larger audience.
For example, you can tap into the discoverability tools of free platforms, like YouTube or Facebook, while using your website as a hub for the original stream.
The version you stream to the free platforms can be shorter or less involved. That way, you can entice people to come over to your site for the full experience. Plus, brin
6. Leverage Influencer Marketing
Influencer marketing is a phenomenal technique for live stream promotion. It provides a great way to get in front of your target audience. Plus, endorsements from respected public figures can create more hype around your stream.
If you want to invest in this type of marketing for your event, you'll need to identify influencers who are relevant to your niche and offer them access to your stream in exchange for promotion.
Influencers can promote your stream through social media, blogs, and videos to generate excitement among their followers.
7. Add a Live Stream Schedule to Your Site
Having a live stream schedule on your website to highlight upcoming events is a great way to promote your live streams. By having your upcoming events clearly displayed on your website, viewers can plan ahead to make sure they can attend.
Maestro, for example, offers an event calendar block that you can add to your video website with just a few clicks. This website element is completely customizable, which is great for creating a branded experience.
Want to give Maestro a try for yourself?
8. Seek Press Coverage
Depending on the nature of your event, you may want to seek press coverage as a way to promote the live stream. Getting press coverage will not only expose your event to a larger audience, but it will also create more legitimacy around your event.
If you already have a public relations (PR) company on the payroll, that's great. However, if you're looking for a company to help you gain coverage for a single event, tap into your network to find somebody reputable who will handle a one-off project.
9. Post in Online Communities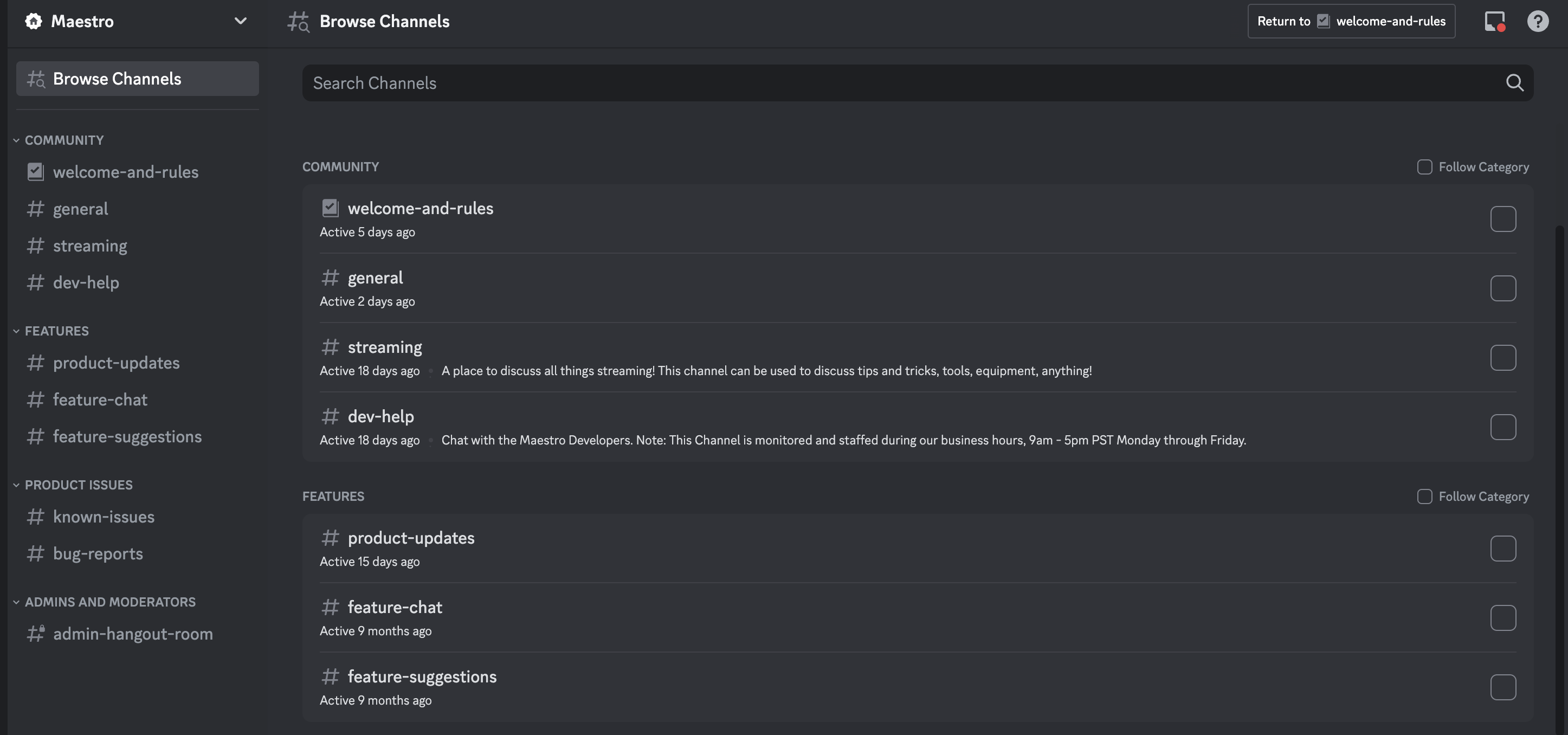 If you have built an online community for your brand, you should definitely leverage it to promote your live stream. The members of the community are already familiar with your brand or with you as a creator, so they should be eager to attend your event.
For example, if you have a Discord Server or a Facebook Group, send a message or make a post to give your fans a heads-up for your event. You can make it even more special by announcing your event to your community before the general public knows.
10. Leverage All Digital Real Estate
A more passive way to promote your stream is to update all of the digital real estate on your various online platforms.
For example, you could add the stream information to your bio on Instagram and other platforms where your brand garners attention. You could also add custom banners on Facebook, Twitter, and other platforms, as well.
Little tweaks like these can help you sell more tickets ahead of your stream.
Tips for Promoting a Live Stream
Now that you're more familiar with the techniques of promoting your live stream, let's review a few tips for making your promotions a success.
Choose the Right Platform: Choose a

streaming platform

that fits your target audience and the kind of content you will be streaming. You could choose either a paid solution like Maestros or a free platform like YouTube.
Create Compelling Content: Create content that is interesting, engaging, and informative. Your content should be tailored to your target audience and provide value to them.
Collaborate with Others: Collaborate with other creators or businesses in your niche to increase your reach. You can co-host a live stream or appear as a guest on someone else's stream.
Engage with Your Audience: Engage with your audience during the live stream by responding to comments and answering questions. This will help build a connection with your audience and encourage them to share your stream with others.
Schedule in Advance: Give your audience plenty of time to buy tickets or register for your live stream by scheduling the event in advance.
Live Stream on Maestro

If you're looking for a platform to host your virtual events that enables you to create engaging experiences for your audience, look no further. Maestro may be the solution for you.
Maestro has all the tools you need to live stream like a pro, including flexible monetization tools, full brand customization, video website-building capabilities, powerful analytics, and more. The best part? You can test Maestro out with our forever-free Start plan.
What are you waiting for? Sign up today to get started for free.
Join our Discord server for more helpful tips and tricks!
Share