How to Teach Online Yoga Classes in 6 Steps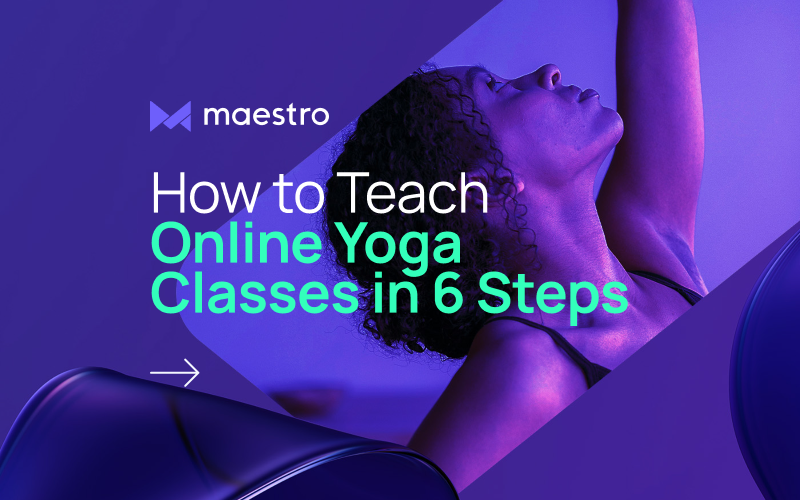 In-studio yoga classes are great. They allow you, as the instructor, to connect with your students in a way that isintimate and enriching.
However, teaching online yoga classes comes with a slew of unique benefits, as well. It allows you to share your practice with people who cannot join you in the studio.
In this guide, we'll walk you through how to teach yoga classes online. We will spend some time discussing how to charge for online yoga classes and the best equipment for teaching yoga online, as well.
Let's get started by reviewing some of the benefits of teaching yoga online.
Table of Contents
Why Teach Online Yoga Classes?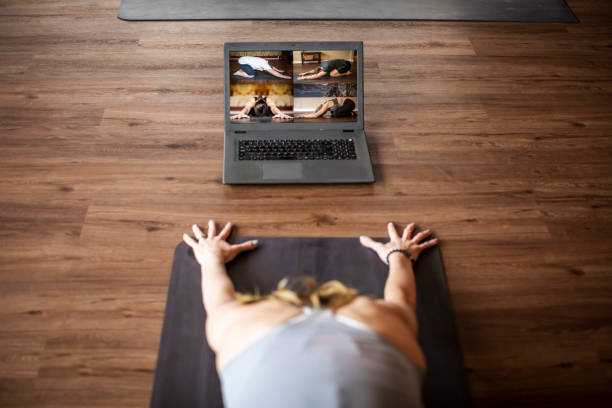 Yoga is a powerful activity that nourishes the mind, body, and soul, and as a yoga instructor, your job is to share the beautiful practice with your students.
Unfortunately, teaching in-studio has its limits. Classes have a limited number of spots, and sometimes, people want to practice with you, but they aren't available during your class time. However, online yoga classes overcome these issues and allow you to reach yogis both near and far.
If you live stream a yoga class, students can join in from their home gyms, at their offices, on vacation, or anywhere else. On the other hand, if you create a collection of on-demand yoga classes, your students can practice on their own time.
Plus, online yoga classes are more accessible to those who cannot leave their homes or do not have local yoga studios that they can go to. Teaching online will help you extend your reach as an instructor, which is great for generating more revenue and spreading the practice that you love.
How to Teach Online Yoga Classes
Teaching online yoga classes is pretty easy. For the sake of this tutorial, we are going to assume that you're a certified yoga instructor who has taught in-studio classes in the past.
With that said, let's talk about how to teach yoga classes online.
1. Make a Plan
The first step to teaching yoga online is to create a plan. Not only do you need to plan out the flow for each class, but you need to determine the overall framework for your online yoga studio.
Here are a few things to think about as create your plan:
What is your goal?
How do you want to make money?
Will you be sharing classes from a variety of instructors, or will it just be you?
Do you have existing students who will join you online?
Have you ever taught an online yoga class?
Will you have live classes, on-demand classes, or both?
Create a roadmap based on your answers to these questions.
2. Gather Your Equipment
Now that you have a plan, it is time to gather all of the equipment for your stream. You'll need a camera, microphone, online video player, and a laptop at the very least.
We will go into further detail about the best equipment for teaching yoga online later in this post.
3. Prepare Your Studio
Once you've purchased all of your equipment, it's time to set up your studio. Configure your streaming equipment so that your camera will be able to capture the full space that you intend to practice in. You don't want your viewers to miss out on any asanas or movements.
Set up your mat, blocks, straps, and any other tools you'll use in your practice.
Also, clear the space of clutter and distractions. It will help your students to focus on the practice rather than on-screen distractions.
4. Do a Test Run
Doing a test run or two of your online yoga class is very important, especially if you're hosting a live stream. This will allow you to identify any potential snags in your setup.
If your audio echoes or your lighting casts weird shadows, a test run will give you the chance to catch and correct those issues before you start recording the real deal. A test run will help you improve the quality of your stream.
5. Film a Class
Once you've confirmed that your setup works as intended, it is time to record a class. You can either film the class to edit and upload for on-demand streaming or you can live stream the class.
As you record your class, remember to be confident, and keep the same energy that you'd have during an in-studio class. Your students will reflect that energy.
6. Upload the Video
Now, it is time to upload the class to the library on your online video platform. If you live streamed the class, you can upload a replay of the original stream.
Give your videos names and descriptions that accurately describe the class. If the class focuses on working out a specific area of the body, such as hip opening or back releases, make it clear in the title.
Add descriptions to include what sort of equipment is required to do the class (a mat, blocks, a strap, etc.), and include some information on the level of difficulty of the class.
How to Charge for Online Yoga Classes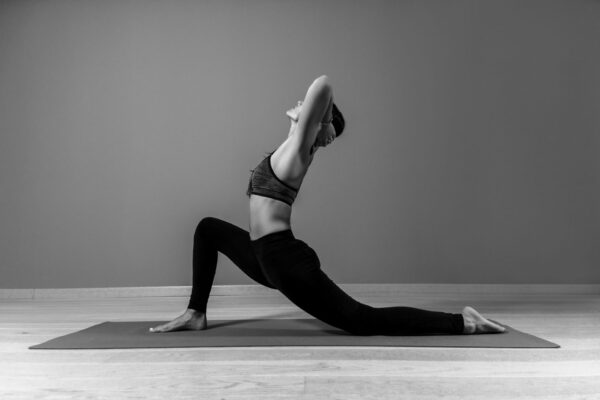 There are a few different ways that yoga instructors charge for online yoga classes, but monthly subscriptions are the most common.
Most monthly subscriptions for yoga platforms range from $15 to $25. However, if you have a huge catalog of content from well-known yogis, you may be able to charge more.
If you want to offer free online yoga classes but still want to generate revenue, you can seek sponsors for brand deals. For example, if there is a mat that you love, you can reach out to the company and ask them to pay you to promote their mat during your online classes.
Some other potential sponsors could include activewear brands, meditation guides, wellness brands, and other companies in the health and fitness space.
Some studios include access to online yoga classes in their in-studio packages. If this is an approach you want to take, factor your online offering into your in-studio costs.
Best Equipment for Teaching Yoga Online
There are a few different components you'll need to configure your streaming setup for your online yoga classes. Here are a few of the best things tools and equipment to have in your setup.
Online Video Platform
An online video platform is essential for teaching yoga online since it gives your classes a place to live. This tool hosts your content and gives you the power to generate revenue, customize your streaming experience, and more.
Some of the best platforms for teaching yoga online include:
Each of these platforms offers a slightly different functionality at a different price point. We encourage you to take advantage of free trials to find the right fit for your goals and needs.
Free platforms, such as YouTube and Facebook, are good options, as well. However, these platforms come with limited monetization and customization capabilities, so they are best suited for sharing little yoga tutorials or teasing your premium content on your paid platform.
Camera
Choosing the best camera for teaching yoga online depends on your unique setup. If you have a production crew, professional-grade camcorders make sense. However, a simple action camera, like a GoPro, can go a long way for yogis who are self-producing their online classes.
Currently, we suggest using a camera that supports streaming in 4K. As streaming technology continues to evolve, higher-quality cameras will be required, but for now, 4K streaming is compatible with most creator-friendly streaming setups.
Live streaming capabilities are also a must if you want to host live classes.
Microphone
Muffled or echoey audio can cause unpleasant distractions during your online yoga classes, so you'll need a microphone that will ensure a crisp sound quality.
It is important to get a trusty lapel mic that won't fall off as you demonstrate each pose, so it could be wise to test a few before you start recording classes.
Laptop or Computer
You'll need a laptop or computer to run your video platform on and connect your sources, such as your camera and microphone.
You can use a computer that you already have, as long as it has the power to run and compatibility with all of your other equipment.
Tripod
A tripod is also key for hosting online yoga classes, especially if you're self-producing. Find a tripod that can be adjusted to the angle you need to capture your flow. Check out tripods with lighting equipment, as well.
You can get a tripod kit on Amazon for under $50.
Teach Online Yoga Classes on Maestro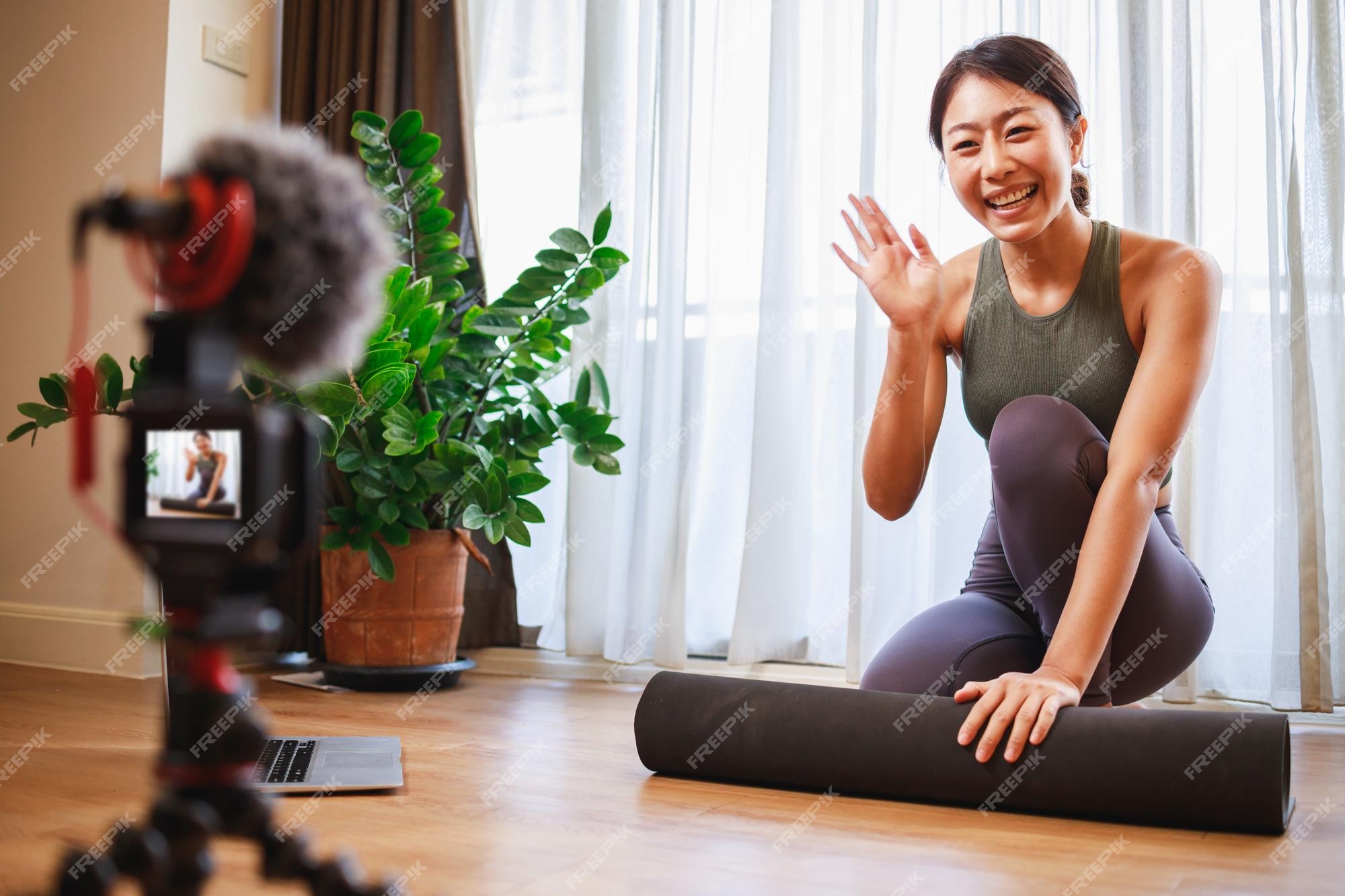 With the hustle and bustle of life, online yoga classes make it easier for yogis to hit the mat on their own time. If you're ready to start teaching yoga classes online, Maestro is here to help.
With our interactive online video platform, you can host live and on-demand yoga classes. Sort your classes into playlists, build your community, and access powerful analytics to learn what resonates best with your students.
Plus, Maestro enables yoga instructors to monetize their classes and workshops in a way that makes sense for them. For example, you can offer ticketing for special yoga workshops, or you can charge a subscription fee for unlimited access to the classes posted on your channel.
Sign up for Maestro today to start teaching online yoga classes in no time at all.
Join our Discord server for more helpful tips and tricks!


Share