10 Best Video Hosting Sites for Brands and Creators in 2023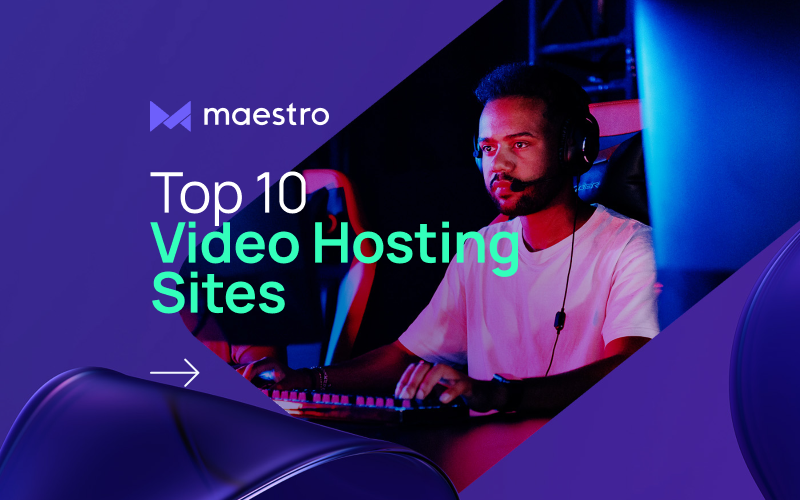 Video content is exploding and shaping the viewing habits of consumers around the world. As recently as Q4 2022, more than 40% of US consumers reported that they watch online videos daily. That number jumps to 53% when you look specifically at users between ages 18 and 34.
With so many people consuming online video content, it's more important than ever for businesses, organizations, and creative professionals to have video hosting that supports their video marketing efforts.
In this guide, we share 10 of the best video hosting sites, along with the most important features to watch out for. Let's get started!
Table of Contents
What is a Video Hosting Site?
A video hosting site is a digital platform that allows users to upload, store, and share video content over the internet. This is also commonly known as an "online video platform."
These platforms offer a variety of tools for managing, monetizing, and delivering your video content. Some video hosting sites offer live streaming, some offer on-demand streaming, and other offer both.
There are both free and paid video hosting sites that are designed for different use cases. Typically, free video hosting sites, like YouTube, come with significant limitations in terms of branding and monetization. Paid video hosting tools help to overcome these hurdles.
Why Choose a Paid Video Hosting Site?
If you're serious about video content for your business, then you'll understand why the investment in a paid video hosting site is so valuable. Whether videos are your end product or just a valuable marketing tool, there are several key features that a paid platform can offer:
Quality performance: Paid video hosts provide much better playback and quality than a free host. Often, a content delivery network (CDN) is included to ensure quick loading times.
Custom branding: Build your own custom video player or even an entire branded site.
In-depth analytics: Get greater insights into watch time, engagement, community, and monetization features for your video content.
Monetization options: Enjoy a wide range of monetization options that aren't included with free hosts, including ticketing (pay-per-view), subscription/membership, live shopping, and more. In addition, get much more control over ads and your ad revenue.
Interactivity features: Provide interactivity in and around your video content, from live chat and surveys to polls and leaderboards.
All of the characteristics of a paid video hosting site enable you to create more powerful experiences for your audience and boost your revenue.
7 Best Video Hosting Sites in 2023 (Paid)
As you can likely tell, paid video hosts have a lot to offer. If you're looking for the right one, here's our rundown of the best paid video hosting sites in 2023.
1. Maestro

Maestro is an all-in-one video hosting platform designed to support brands and content creators who want to have full control over their content, audience, and revenue. With Maestro, it's easy to set up a custom-branded site for video on demand (VOD), live streams, and a range of powerful monetization options.
Maestro's platform has powered many of the most recognizable players in sports, music, and gaming, from the Golden State Warriors and Billie Eilish to Epic Games and Apple.
Top Features
Viewership and revenue analytics
Brand customization
Extensive monetization options (ticketing and subscriptions, tipping,

live shopping

, and more)
Community management
Pricing Plans
Maestro features several pricing plans for creators at different stages in their business:
Start: Free forever
Growth: $19/month
Scale: $99/month
Custom: Let's talk
Note that a revenue split applies to different monetization options on the lower pricing plans, but this keeps Maestro incredibly affordable for anyone looking to take control of their business online.
Want to give Maestro a try for yourself?
2. Brightcove
Brightcove is a powerful OTT streaming platform. It's built specifically for large enterprises looking to create engaging streaming experiences for marketing, communication, and more. Brightcove also offers cutting-edge support for media monetization.
Top Features
Reliable white-label streaming
Rich analytics and engagement tools
Strong monetization options (subscription and ads, plus more through tech integrations!)
Community management
Pricing Plans
Brightcove doesn't have publicly accessible prices on its website, so if you want to know more about its available pricing plans, contact Brightcove directly to get a custom quote.
3. Kaltura
Kaltura is an open-source video hosting platform with a mission to power any video experience. The company puts a high emphasis on education, with a primary customer base of educational institutions and support for content formats like webinars and virtual events.
Top Features
White-label live streaming with recording
Video CMS and LMS for education use cases
Strong VOD hosting
Customization options via APIs and SDKs
Pricing Plans
Kaltura has a complex pricing structure across 9 primary use cases. In fact, its flexibility in pricing is one of its major features. Here's a general look at what they offer:
Free trials available for most use cases
Contact them
for a custom quote (see
Kaltura's pricing page
)
4. Wowza
Wowza is a streaming technology company that offers a wide range of video-based products and services. One of their most important ones is Wowza Video, an OTT streaming platform with some unique pricing options for businesses.
Top Features
Adaptive bitrate streaming
Video CMS
360 streaming
Analytics and engagement tools
Pricing Plans
Wowza offers two solutions focused either on the use of their own hosted video platform or the use of their streaming engine via on-premises software. Wowza Video pricing includes:
One Month of Streaming: $149 one-time purchase for live streaming event
Pay As You Go: $25/month
Enterprise: Custom pricing
5. Dacast
Dacast bills itself as "an online video platform for businesses & organizations." One of its primary features is an embeddable video player for white-label streaming and professional broadcasting, although it also offers on-demand video content hosting and monetization.
Top Features
Secure, white-label live streaming
Embeddable video player
Brand customization
Options for monetization (ads, pay-per-view, and subscriptions)
Pricing Plans
Dacast has a relatively straightforward pricing structure with four plans:
Starter: $39/month
Event: $63/month
Scale: 165/month
Custom: Contact for custom pricing
The above prices are based on a discount for the annual plan. All but the Custom plan give you the option of a 14-day free trial.
6. JW Player
JW Player calls itself the "#1 video platform for video-driven companies." They have been around for nearly two decades, creating the first embeddable web player in 2004. Today, they offer strong video content management features and an excellent video player and work with a range of audiences that include broadcasters, publishers, and other businesses.
Top Features
Powerful video player
APIs for customization
Options for monetization (with ad integrations)
Engagement and analytics tools
Pricing Plans
JW Player requires you to request a quote. Visit their pricing page. They do offer a 30-day free trial of JW Player, albeit with some feature limitations.
7. Muvi
Muvi is a versatile video platform with a range of different focuses and use cases for enterprise-level customers.
The premier Muvi experience is Muvi One, which combines all of its features into one fully-featured package that supports the building of a custom white-labeled website or streaming app in the vein of Netflix or Udemy. It also features a CDN.
Top Features
Smart TV app building/support for UGC
CDN included
Monetization options (subscriptions, ticketing, pay-per-view, ads, and live commerce)
Live commerce
Pricing Plans
Muvi features a range of pricing plans based on its different feature sets – including live streaming, video player, and flex – but the primary pricing plan called Muvi One has the following price points:
Standard: $399/month
Professional: $1499/month
Enterprise: $3900/month
Ultimate: Ask Sales
Muvi One's biggest benefit is the fact that you'll collect 100% of revenue from your monetized content. The first three plans include optional free trials. You can get an additional 15% discount by purchasing an annual plan.
3 Best Free Video Hosting Sites
Now that we've looked at paid hosts, it's time to cover a few of the top free options.
However, if you're a serious brand or creator, you should absolutely choose a paid video hosting solution. The range of features you get – from branding and customization to rich analytics and monetization – make paid hosting more than worth it.
But if you're not quite there yet, or you also want to publish videos on sites with a built-in audience, here are a few free hosting sites to consider.
1. YouTube
It's impossible to talk about free video hosting sites without mentioning YouTube. This is a massive online destination for worldwide users looking to consume videos. Even if you do have a paid video host, nothing prevents you from also having a YouTube presence to benefit from discoverability via YouTube search, Google search, and the YouTube algorithm.
Pros
Massive potential reach with more than 2 billion active monthly users
Monetization opportunities through ads, memberships, and Super Chat
Live streaming is available with YouTube Live
Community building and engagement
Cons
Competition is stiff – it can be hard for your videos to stand out
Limited control over your branding or viewer experience
Content and monetization can be removed at YouTube's discretion
2. Vimeo
Vimeo is a more professional option for businesses and creators who want to host their content for free. It also has a community that's more artistic and professional than what you might find on other social media sites. Just note that while Vimeo is free, you'll run into restrictions that encourage you to pay.
Here's what to know about Vimeo as a free video host.
Pros
Offers a higher quality video playback, up to 4K Ultra HD with HDR
Many customization options are available for creators
Deep analytics on demographics, engagement, and other key areas
Excellent for creators in creative domains like short films, music, and art
Cons
The free plan limits your uploads per week
Organic reach is limited compared to sites like YouTube or Facebook
Monetization opportunities are more limited
3. Facebook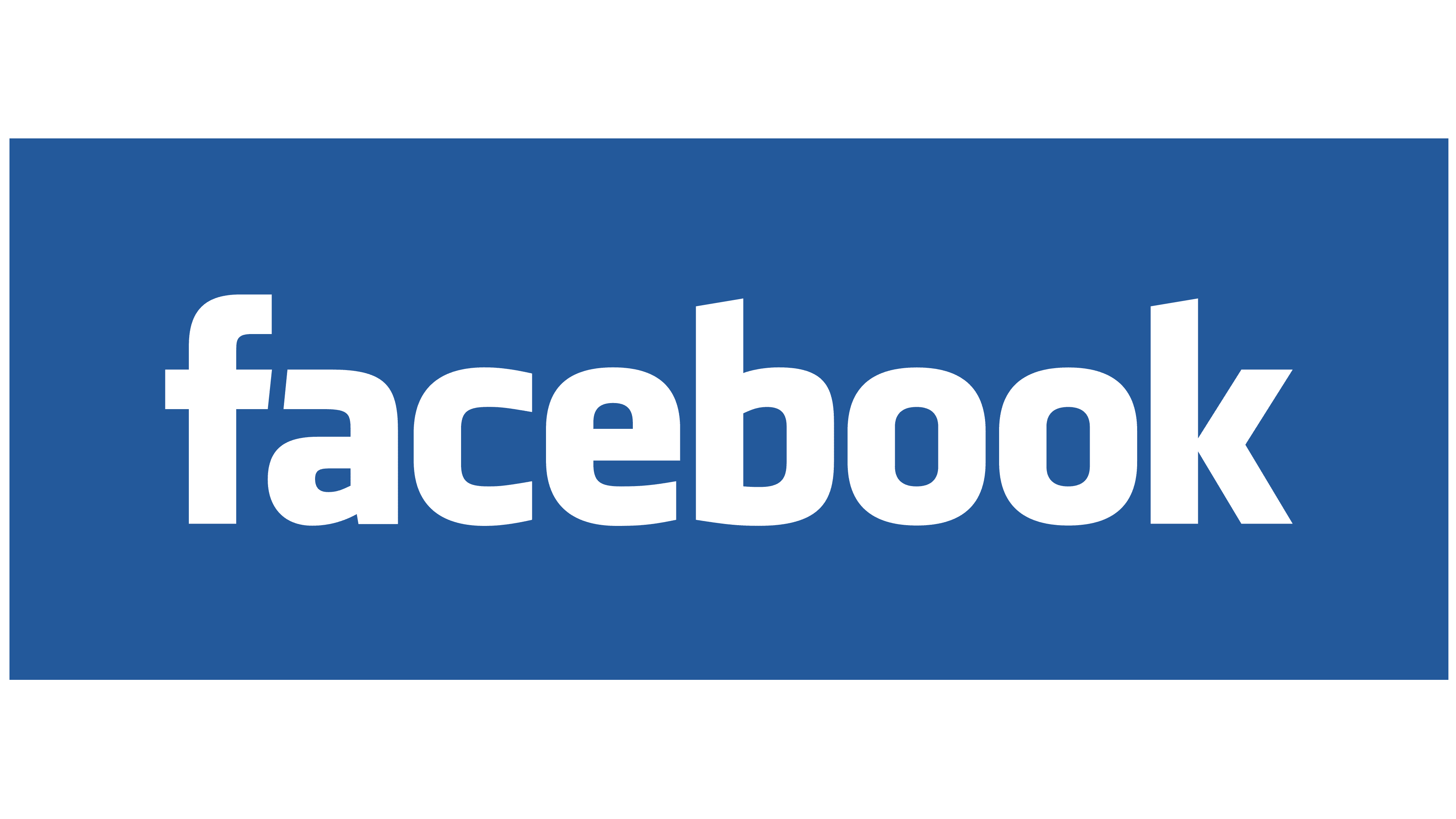 Believe it or not, Facebook is almost as big as YouTube when it comes to video content. While not quite as creator-friendly, Facebook has the benefit of being the world's biggest social media platform, which makes sharing and discovery of videos a huge opportunity.
Here's what to know about Facebook as a free video host:
Pros
A social network of several billion active users waiting for you to tap into
Built-in sharing and other user engagement features
Live streaming is available with Facebook Live
Cons
Content lifespan tends to be much shorter on Facebook
Facebook doesn't have a strong search function
Facebook may have privacy and ownership concerns
Host Videos on Maestro
Ultimately, whatever your goals are for a video hosting site, chances are good you'll be able to get what you're looking for with Maestro.
Maestro strikes the perfect balance between the versatility and power of an enterprise-level video platform, but at a much greater value that's perfect for content creators and solopreneurs. Maestro allows you to create interactive video experiences, monetize your videos, and even build a unique branded site for your video-on-demand or live stream videos.
Are you ready to publish and monetize your own high-quality videos on Maestro? Sign up today to get started for free.
Join our Discord server for more helpful tips and tricks
Share